How to Drive Traffic to Your Shopify Store Through SEO.
Greetings, ambitious e-commerce entrepreneurs! If you're ready to roll up your sleeves and dive deep into the world of SEO, then you're in the right place. Welcome to your comprehensive guide on turbocharging traffic to your Shopify store through strategic SEO tactics. Forget the notion of set-and-forget; this journey requires consistent effort and a keen eye for optimization.
Elevate Your SEO Strategy Beyond Basics!
Foundational SEO is a starting point, not the destination. To truly make waves, you must venture beyond the basics. But fear not, as we're here to walk you through the strategies that will set your Shopify store on an SEO-powered trajectory. Continue reading to get your Shopify store to appear at the top of search engine results pages.
Crafting Captivating Google Business Profile Showcases.
A picture is worth a thousand words, especially when it's on Google Business Profile. Showcasing your inventory through eye-catching photos engages your audience's curiosity. Scroll through your images and let them discover your store's offerings at a glance.
Regular updates work wonders, akin to social media platform posts. Share compelling news and promotions, each with a link for eager click-throughs.
Offers are the secret sauce! Unveil exclusive discounts and limited-time deals on Google Business Profile to entice potential customers who are scoping out your business listing.
Answering Questions with Authority: YouTube and Blog Mastery.
Did you know that people seek fashion advice from Google every day? Become their go-to fashion oracle by creating YouTube videos addressing their queries. These videos can secure a prime spot in Google Search results when someone seeks answers you've artfully provided.
Unleash the power of blogging! Set up a dynamic blog on your Shopify website and pen insightful fashion tips, coordinated outfits, fresh releases, and seasonal specials. Answer fashion-related questions that your audience Googles, and share these enlightening blog posts across Google Business Profile, social channels, emails, and anywhere your audience roams.
Elevate Your Marketing Game.
Are you in command of your marketing campaigns? Have you mastered keyword research? Delve into influencer marketing, nail email campaign conversions, and craft a content marketing strategy that's as precise as it is potent. Guest posting on fashion blogs, replete with backlinks, is an SEO move that skyrockets traffic and domain authority.
Organic traffic to your website plateaued? Time to consider an investment in search engine optimization. Elevate your site's visibility in Google Search to reach more of your target audience.
Navigating the SEO Maze with Experts.
SEO is a maze of over 200 ranking factors across technical, on-page, and off-page elements. It's a tapestry that demands meticulous weaving. Partner with a seasoned SEO agency, armed with a track record of amplifying traffic and sales for e-commerce gems like yours.
Unleash SEO's Dual Power: Online and In-Store Traffic.
Don't think SEO is only for ecommerce businesses. Local SEO flexes its muscles, driving foot traffic to physical stores as well. This holistic approach ensures you capture both virtual and brick-and-mortar footfalls.
When in Doubt, Seek Expertise
SEO isn't a stroll in the park; it's a quest of complexity. Consider this: would you prefer a trove of SEO tips or the transformational results? If the latter beckons, let adept SEO professionals navigate the SEO world for you.
Get More Tips and Secrets Sent to Your Inbox!
Chris Morgenroth is your guide to mastering the art of digital marketing. Based in the charming city of Richmond, Virginia, Chris brings over 15 years of hands-on expertise in propelling small businesses to new heights by attracting and retaining clients. Currently a pivotal force at The Styles Agency, Chris is passionate about weaving creativity and strategy to unlock the true potential of online business promotion. Join Chris on a journey of discovery as he shares invaluable insights and proven techniques to navigate the dynamic world of digital marketing. Connect with Chris on Linkedin.
Hungry for more SEO insights? Seek wisdom and actionable tips in our recent articles to propel your journey to success.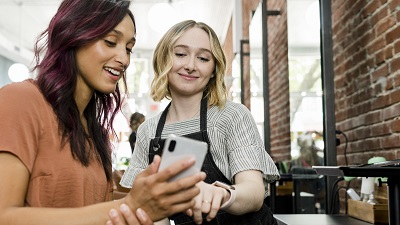 How to Get More Google Reviews.Getting more Google reviews for your business is essential for building credibility and attracting new customers. When potential customers see positive reviews, they're more likely to trust your business and choose your products or...
read more