How Do I Drive Traffic to My Shopify Store Through SEO?
I hope you're ready to work hard on your SEO!
When it comes to driving traffic to your e-commerce store through SEO, you must do more than the foundational SEO tasks (basic SEO). You also cannot set it and forget it when it comes to SEO.
With that said, let's dive into a few things you can start doing right now to increase traffic to your Shopify store through SEO.
Here's what you need to do:
Share photos, updates, and offers on Google My Business every day.
Sharing photos of your inventory on Google My Business is a smart move, especially if you want to pique the interests of your target audience. From your listing, they can swipe through your images to see what your store offers.
Sharing updates on Google My Business is no different than sharing a post on Facebook. Just type in your update (you can include an image) and give people a link they can click on to learn more about whatever you're promoting in your update.
Sharing offers on Google My Business will help you increase your website traffic from people who are looking at your business listing on Google.
You can also upload your products to your Google My Business listing! So, be sure to do that and include a product description that makes people say, "I WANT THAT!"
Offering 10% off for new subscribers? Share it on Google! Do you have a special discount you're running for a short time? Share it on Google!
Create YouTube videos and blog posts answering questions from potential customers.

Did you know that people ask Google for fashion advice every single day in the USA? I'm sure you could answer questions like, "What's trending this winter in fashion?" easily. Your answer is your expertise, and that's marketable!
Create YouTube videos answering fashion-related questions and promoting your products. Your YouTube video will be eligible to show up in Google Search results whenever someone asks a question that you've answered on your YouTube page.
You should also create a blog on your Shopify website. Start blogging about fashion tips, outfits that go great together, new releases, and seasonal promotions.
You can also create blog posts answering fashion-related questions that your audience asks Google. Then share the blog post on Google My Business, socials, emails, and wherever else you reach your audience.
If you're already doing all those things, it's time to up your marketing strategy.
Do you take time to plan out your marketing campaigns for the year?
Did you conduct keyword research before you D.I.Y-ed your SEO?
Have you tapped into influencer marketing?
Are your email marketing campaigns converting?
Do you have an actual content marketing strategy and calendar, or are you taking everything day-by-day (flying by the seat of your pants)?
Have you ever tried to create a guest post and reach out to fashion bloggers and ask them to publish the post on their website? Doing this is an SEO tactic used for generating traffic and building a website's domain authority with backlinks.
Is the organic traffic to your site increasing or staying the same? You may need to invest in SEO, so that you can increase your visibility in Google Search and other search engines.
Work with a Good SEO agency.
There are over 200 different ranking factors that determine where your website, category, and product pages show up in Google, Yahoo, Bing, and other Search Engine results pages.
There are also 3 different SEO categories you want to make sure you're working on: technical SEO, on-page SEO, and off-page SEO.
If you want to drive traffic to your Shopify store through SEO, then you should work with a credible SEO agency that has a track record of helping ecommerce businesses increase traffic and online sales.
PAID ways to increase traffic to your Shopify store:
I'm sure you already know about Instagram ads, Facebook ads, Google Ads, and print and radio ads…
But did you know that Hulu has advertising packages that are affordable for small businesses?
The last I checked; you can get started on Hulu for just $500. Their pricing may have changed… Check this link for up-to-date information about advertising on Hulu: Hulu Ad Manager.
If you want to increase your online and in-store traffic, you should get started with SEO ASAP.
I know a lot of people think that SEO only benefits online stores, and that's not true! Under the umbrella of SEO there is Local SEO, and Local SEO is designed to help you increase your in-store AND online traffic.
If you're struggling with SEO, then you may want to start asking, "Who?" Not "How?"
SEO is very complex. You could spend hours on YouTube and Google trying to learn it all as you go, or you could find high-quality SEO professionals to do it all for you.
Would you rather get SEO tips or SEO results?
Check Your Website SEO For Free!
Are you wondering if your website has SEO issues on it? Our Website SEO Audit Tool scans your website and points out technical SEO issues that need to be fixed. The results of your scan will be sent to your email in less than 2 minutes. The entire process is quick and painless, so why not?!
Interested in hiring SEO experts?
Learn more about our Local SEO services and see all the awesome benefits that we packed into our Ultimate Local SEO program.
Want to learn more about digital marketing and find a few tips to help you along your way?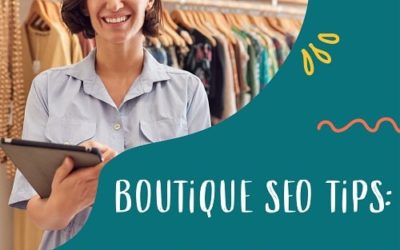 Boutique SEO Tips – 10 EASY Boutique SEO Tasks You Can Do Today! There are basic SEO tasks that any clothing boutique owner should be able to do without hiring a digital marketing or SEO agency. The entire list we compiled include basic SEO tasks our junior SEO team...
read more