How do you increase traffic for an online boutique?
Running an online boutique is no joke!
The work required to get enough website traffic and attract people who will buy from you is enough to fill a 50-hour work week – especially in the startup phase of your business.
If you want to increase traffic for your online boutique, there are three things I'd recommend you do every single day, for months before you expect to significantly increase the traffic to your site and start to see sales coming in.
If you're a small business owner and not up for putting in the hours of effort before you see sales start to come in, then you should consider hiring people to do it for you. Just a heads up…
There are thousands of boutiques hounding online shoppers and women online. They're actively promoting their products every day, several times a day. So, for you to stand out and start gaining traction you must be ready to go all-in with your marketing efforts.
Here are three things you can do today to increase traffic for your online boutique:
1. Build up your Instagram following.

The best thing about social media platforms is they're free for businesses. And if you play your cards right, you can start generating more sales from your posts, stories, and videos.
The quickest way to build your social media following is by boosting posts and running ads. Boosting posts are much easier to do on Instagram, and that's a perfect place to get started.
When you boost your post on Instagram, target women (if you sell to women) who have an interest in online shopping. Be sure to select the age range, location, and other targeting data based on your ideal customer.
Another reason why I recommend Instagram is because it allows you to sell online, which is essentially another ecommerce site for your boutique.
You can do the same on Facebook and run Facebook ads or boosts using the same targeting, and even more specific targeting, than what I recommended for your Instagram boosts.
2. Start creating videos and doing live videos every day on Instagram.
As you build your following, start serving them fun content! Sell your products via video, and make sure you actually sell the product. Don't just wear the clothes, swing your hips side to side, and turn the video off.
Take time to describe what it feels like, what if feels like to wear, describe the texture and design, and give them every reason to buy. Then, give them a way to buy it! You can set up Instagram Shop and make the process of linking your products a breeze.
Learn more about setting up your Instagram store here: Set Up Instagram Shop.
3. Reach potential customers in your area on Google.
Get your business listed on Google, post your products on Google My Business, and either get acquainted with SEO or find someone to do it for you.
Search Engine Optimization (SEO) is the process of making businesses, websites, videos, and other content rank high in search results (Google, Yahoo, Bing, etc…). Every day, there are people in your target audience searching for clothes that YOU sell!
Make sure you conduct keyword research to find and target the best keywords for each page of your ecommerce website. You can also create blog posts answering fashion-related questions that your audience asks Google.
Now, SEO takes time to do. It also takes time for the SEO work to start showing the results you want to see (more sales). Give it time – 6 months. If your website isn't generating any sales within 6 months, there's a marketing issue that needs to be resolved.
More traffic doesn't always equate to more sales.
Since your goal is increasing sales, and not necessarily increasing traffic, you should monitor your website traffic analytics and your site's overall conversion rate. If you notice that you're getting a lot of traffic but not a lot of sales, that means that you may need to invest time and resources into conversion rate optimization.
One way you can start increasing your conversion rate is by offering free shipping. I get it. Shipping is expensive. Placing that burden on your potential customers, who deep-down want free shipping, is not advised.
You could also create a pop up on your website that offers 10% off in exchange for the potential customer's email address.
Then, you can set up an email marketing campaign and promote your special offers to customers via email. There are way too many case studies out there that show when boutique integrate email marketing into their overall content marketing strategy, they see an increase in sales.
If you want to increase your online traffic, you should get started with SEO ASAP.
I know a lot of people think that SEO only benefits online stores, and that's not true! Under the umbrella of SEO there is Local SEO, and Local SEO is designed to help you increase your in-store AND online traffic.
Check Your Website SEO For Free!
Are you wondering if your website has SEO issues on it? Our Website SEO Audit Tool scans your website and points out technical SEO issues that need to be fixed. The results of your scan will be sent to your email in less than 2 minutes. The entire process is quick and painless, so why not?!
If you're struggling with SEO, then you may want to start asking, "Who?" Not "How?"
SEO is very complex. You could spend hours on YouTube and Google trying to learn it all as you go, or you could find high-quality SEO professionals to do it all for you.
Would you rather get SEO tips or SEO results?
Interested in hiring SEO experts?
Learn more about our Local SEO services and see all the awesome benefits that we packed into our Ultimate Local SEO program.
Want to learn more about digital marketing and find a few tips to help you along your way?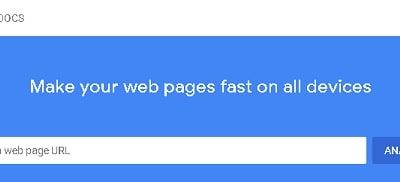 How to get images to load faster on your websiteImage Optimization Steps:Everyone loves a website that loads fast and makes their user experience a good one. Google's search engine also loves fast loading websites and considers website speed an SEO ranking factor. If...
read more