How to Get Clients for a Cleaning Business.
Getting clients for a cleaning business involves a combination of marketing, networking, and providing excellent service. Here's a comprehensive list of 28 strategies and actions you can take to attract cleaning clients.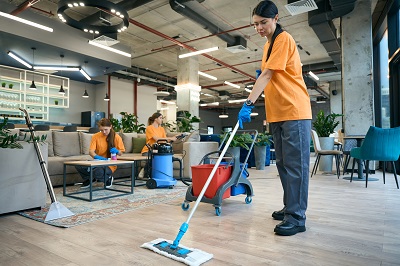 The First Steps to Getting More Cleaning Clients.
The first steps to getting more cleaning clients involve laying a strong foundation for your business's growth and visibility. These initial steps will pave the way for effective marketing strategies and customer acquisition efforts in the competitive cleaning industry.
Create a Business Plan:
Make a roadmap for your cleaning business. Decide what you want to achieve, who your customers will be, how much to charge, and how much money you'll need.
Legal and Business Registration:
Make your business official. Register it with the right authorities and follow local rules and laws like a responsible business owner.
Insurance:
Get insurance to protect your customers and your business in case something goes wrong during a cleaning job.
Professional Certifications:
Get certificates that show you're good at what you do. It helps people trust your cleaning skills.
Quality Customer Service:
Always do a great cleaning job. Happy customers will recommend you to others.
Professional Associations:
Join groups of people who do the same work. They can help you learn and connect with others in the cleaning business.
Identify Your Niche:
Decide what type of cleaning you want to do – house cleaning, office cleaning, or special things like carpets or windows.
Market Research:
Understand your area and your competition. Know what people want and what other cleaning companies are doing.
Competitive Pricing:
Find out how much others charge and set your prices so they're fair but still make you money.
Specialized Services:
Offer unique services like eco-friendly cleaning or special treatments to stand out.
Employee Training:
Teach your cleaning staff how to do the job well. It's important for good service.
Flexible Scheduling:
Be flexible with when you can clean. It helps you meet your customers' needs.
Seasonal Promotions:
Offer discounts or special deals during different seasons to attract more customers at different times of the year.
Attract More Cleaning Clients Through Online Marketing.
Attracting more cleaning clients through online marketing is a pivotal strategy in today's digital age. Leveraging the power of the internet, you can expand your reach and connect with a ideal clients 24/7.
Branding:
Make your cleaning business look professional and easy to remember. Create a cool logo, choose a good business name, and design business cards that people won't forget.
Build a Website:
Get a website that's easy to use. Show off what you can do, tell people how much it costs, and let them read nice things other customers say about you.
Online Presence:
Be where people hang out online. Get on Facebook, Instagram, and LinkedIn. Share pictures of your cleaning jobs, give cleaning advice, and talk to people who like your stuff.
Read More: How to Build a Strong Online Presence.
Google Business Profile:
Make Google work for you. Fill out your Google Business page so it's complete and accurate. When people search for cleaning companies or services, you'll show up better.
Read More: How to Optimize Your Google Business Profile.
Local SEO:
Make your website show up when people look for cleaning in your town. Use local words on your website and optimize it for search engines, so Google knows where you are.
Online Advertising:
Pay to be seen online. Try Google Ads or Facebook Ads to reach lots of people who might want cleaning.
Online Reviews:
Ask happy customers to write good things about you online. Show these nice words on your website and other places people look for cleaning services.
Read More: How to Get More Google Reviews.
Email Marketing:
Collect people's emails and send them emails with cleaning tips and good deals. It reminds them about your cleaning business and makes them want to hire you again.
Get More Cleaning Clients Through Traditional Marketing.
While digital marketing has gained immense prominence, traditional marketing strategies still hold significant value when it comes to acquiring more cleaning clients. Traditional marketing encompasses a range of offline tactics, including flyer distribution, local newspaper ads, direct mail campaigns, and even community bulletin boards.
These methods can be especially effective in reaching local audiences who may not be as active online. Leveraging traditional marketing, you can ensure that your cleaning business gains visibility in your immediate community and stands out amidst the competition. It complements your online efforts and can be particularly valuable in building a diverse client base for your cleaning business.
Networking Events:
Go to local meet-ups where business folks hang out, and join online groups where people talk about cleaning. It helps you make friends and learn new things.
Local Partnerships:
Team up with other local businesses, like real estate folks or property managers. They can send potential customers your way when they need cleaning.
Referral Program:
Tap into customer referrals and give your happy customers a little something in return when they tell their friends about your cleaning service. It's like a thank-you for helping you get more jobs.
Customer Loyalty Programs:
Make your regular customers feel special. Give them rewards, like discounts or freebies, to say thanks for choosing you again and again.
Flyers and Brochures:
Make some cool papers with info about your cleaning business. Hand them out where you want to work, like in your town or neighborhood.
Cold Calling:
Talk to potential clients directly by calling or sending emails. Tell them why your cleaning service is great and how you can help them.
Local Sponsorships:
Think about supporting local events or charities. It's a way to get your name out there and show that you care about your community.
May an Abundance of Cleaning Clients Come Your Way!
Remember that building a client base takes time, so be patient and persistent in your efforts. Continuously assess the effectiveness of your strategies and adjust as needed to attract and retain clients for your cleaning business.
Get More Tips and Secrets Sent to Your Inbox!
Chris Morgenroth is your guide to mastering the art of digital marketing. Based in the charming city of Richmond, Virginia, Chris brings over 15 years of hands-on expertise in propelling small businesses to new heights by attracting and retaining clients. Currently a pivotal force at The Styles Agency, Chris is passionate about weaving creativity and strategy to unlock the true potential of online business promotion. Join Chris on a journey of discovery as he shares invaluable insights and proven techniques to navigate the dynamic world of digital marketing. Connect with Chris on Linkedin.
Explore Our Recent Articles:
Stay updated with the latest digital marketing trends and get valuable tips to boost your cleaning company's online presence.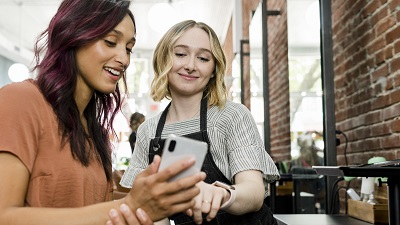 How to Get More Google Reviews.Getting more Google reviews for your business is essential for building credibility and attracting new customers. When potential customers see positive reviews, they're more likely to trust your business and choose your products or...