How to Get More Photography Clients.
A Professional Photographer's Guide to Getting More Clients:
In this guide, we're diving into the exciting world of photography business. We are going to uncover strategies that work for both newcomers and experienced photographers. From creating a captivating portfolio to navigating social media's ins and outs, and from harnessing the magic of word-of-mouth recommendations to embracing personal passion projects, we're here to help you thrive in the competitive photography landscape.
Whether you're aiming to make a mark in the industry or simply looking to boost your business, this article is your go-to resource. So, let's open doors to more clients and set you on the path to success!
How
New

Photography Businesses Can Attract More Clients: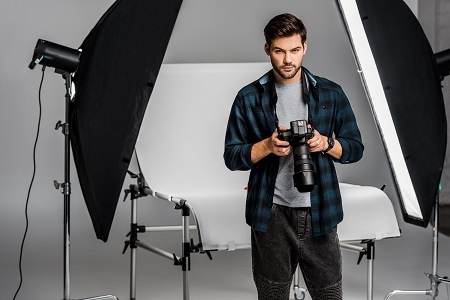 Build an Impressive Portfolio:
Put together a portfolio with a mix of your best photos that shows your styles and how good you are at taking pictures.
Define Your Niche:
Figure out the type of photography you're really good at. It could be things like weddings, portraits, nature, fashion, products, food, houses, or animals. After that, put all your energy into promoting that kind of photography.
Develop a Strong Online Presence:
Make a good website to show your photos, what you offer, and how people can reach you. Make sure it's easy for search engines to find it so more people can see it.
Read More: How to Build a Strong Online Presence.
Utilize Social Media:
Keep posting your photos on Instagram, Facebook, Twitter, and Pinterest. This way, you can get the attention of people who are in your target market.
Blogging:
Create articles on your blog about photography tips, how to do things, or stories from your work. Doing this can make you look like a pro in photography and help more people find your website through search engines. If you are a portrait photographer, then your blog should be about portrait photography.
Online Portfolios:
Become a member of websites like 500px, Behance, and Flickr that are all about photography. This way, you can show your photos and talk to people who might want to hire you.
Networking:
Go to photography workshops, seminars, and events where people from the photography world gather. This is a good way to give your business cards to other photographers, people who might want to hire you, and others you can work with.
Collaborate with Other Professionals:
Make friends with event organizers, makeup artists, and other experts who can tell others about you and recommend your services to potential clients.
Offer Free Workshops or Seminars:
Offer free workshops or seminars in your town to show what you're really good at. This way, you can impress people with your skills and meet folks who might want to hire you.
Social Media Advertising:
Use paid ads on social media platforms like Facebook and Instagram to show your work to people who might want to hire you for photography. Start small, and target locally with your Facebook ads.
Google Business Listing:
Make a good profile for your photography business on Google. This helps your business show up when people in your area search for things on Google or look at Google Maps.
Offer Referral Incentives:
If clients are happy with your work, ask them to tell their friends and family about you. You can give them rewards like discounts when their friends hire you.
Use Testimonials:
Put reviews from clients on your website. This helps potential customers trust that you're good at what you do.
Email Marketing:
Make a list of people's email addresses and send them emails regularly. In the emails, tell them about your updates, special offers, and tips about photography.
Attend Trade Shows and Expos:
Join photography events, shows, and fairs that are about photography or the specific type of photography you do. This can help you meet other professional photographers and potential clients.
Print Marketing:
Create small cards, pamphlets, and papers that talk about your photography business. Give them to local stores or put them where people gather.
YouTube and TikTok:
Make videos that teach people how to do different things in photography, like using equipment or editing photos. Share these videos on places like YouTube and TikTok.
Offer Special Deals or Packages:
Make special deals that only last for a short time, like during a specific season. You can also give discounts to get new clients interested in hiring you.
Local Advertising:
Put advertisements in magazines, newspapers, or papers that are for your local community. This can help people in your area learn about your photography services.
Online Advertising:
Try using Google Ads to focus on keywords that have to do with photography services in your local area. This way, more people looking for photography help can find you.
Guest Blogging:
Write articles for blogs or websites that are about photography. This can help more people know about you and trust your skills.
Attend Trade Organizations:
Become a member of groups or clubs for photographers. This lets you meet other business owners and could help you find new clients.
Showcase at Art Galleries or Cafes:
Show your photos in places like art galleries, coffee shops, or places where the public can see them. This helps more people notice your work.
Build an Email List:
Give people something like a free photography guide, ebook, or access to exclusive deals. In return, you can ask for their email addresses.
Offer Limited-Time Promotions:
Make people feel like they should act fast by giving them discounts or special offers that only last for a short time.
Run Photo Contests:
Plan competitions for photographers where you can interact with possible clients and reach your target audience.
Cross-Promotions:
Team up with other businesses that target your client base to help each other get more customers.
Offer Mini-Sessions:
Offer shorter and less expensive photo sessions to get people interested, especially those who might not want a full session.
Attend Local Events:
Take part in local events like fairs, markets, and gatherings in your community. This is a chance to display your photos and connect with people who might want to hire you.
Showcase User-Generated Content:
Tell your clients to share the photos you took of them. Then, put these photos on your website and social media accounts to show others your work.
Keep in mind that it takes a while to get lots of clients. You need to be patient and keep trying hard. Focus on a marketing strategy that promotes the kind of photography you're best at and the people who want it. And be ready to change how you do things as the photography world changes.
Get More Tips and Secrets Sent to Your Inbox!
What
More Established

Photographers Can Do to Get More Clients: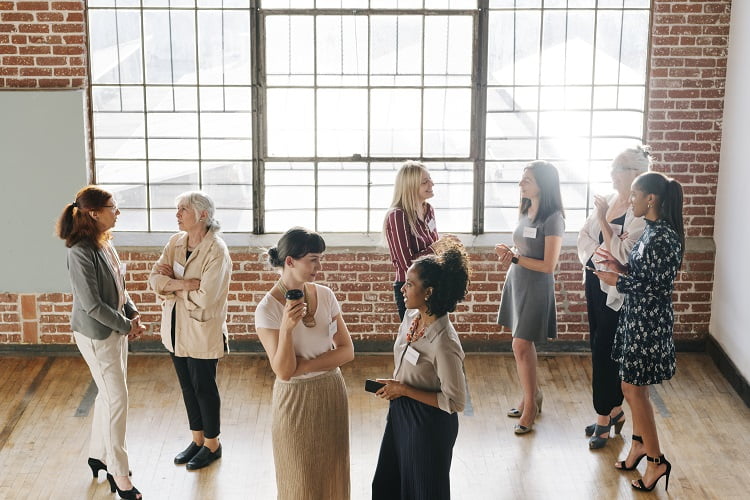 Refresh and Update Portfolio:
Keep your portfolio fresh by adding new and impressive photos. This shows how your skills and style are getting better over time.
Client Testimonials:
Feature glowing reviews from satisfied clients on your website and marketing materials to build credibility.
Showcase Case Studies:
Show off your best photography projects by sharing detailed case studies. These stories will prove how skilled you are and how you can solve different photography challenges.
Leverage Past Clients:
Stay in touch with past clients and ask for referrals or repeat business.
Offer Specialty Services:
Broaden your services by offering unique or specialized options that meet the specific needs of your clients.
Collaborate with Influencers:
Partner with social media influencers or bloggers to promote your work to their audiences.
Publish Photography Books:
Compile your best work into a photography book. And then use it as a marketing tool or even sell it. Imagine being the local wedding photographer who wrote an entire book about wedding photography!
Teach Masterclasses or Workshops:
Host advanced photography classes to share your knowledge and attract serious photography enthusiasts.
Mentorship Programs:
Offer mentorship programs where aspiring photographers can learn from your experience.
High-End Printing and Framing:
Give your clients a complete photography experience by offering top-notch printing and framing services.
Offer Limited Edition Prints:
Create limited edition prints of your best work to attract collectors and art enthusiasts.
Licensing and Stock Photography:
Make money by selling licenses for your photos. Many businesses look for special pictures they can use in their marketing and advertising.
Publish eBooks or Guides:
Share your expertise through eBooks or guides on photography techniques, business strategies, or editing.
Host Photography Retreats:
Plan photography getaways or workshops in exciting places to attract clients who love adventure.
Create Signature Photography Styles:
Develop unique photography styles that set you apart in the industry.
Regular Blogging:
Write in-depth articles about photography trends, techniques, and industry insights to establish authority.
Advanced Editing Services:
Provide retouching services for fellow photographers or businesses that need professional editing.
Live Demonstrations:
Showcase your photography process through live demonstrations or webinars to engage potential clients.
Public Speaking Engagements:
Speak at photography conferences, workshops, or industry events to share your knowledge and gain exposure.
Premium Packaging:
Enhance the presentation of your photography packages with high-quality packaging and branding.
Collaborate with Charities:
Offer your photography services to charities or non-profit organizations and get exposure through their events.
VIP Services:
Create premium packages with exclusive perks for clients seeking personalized attention.
Client Referral Programs:
Reward existing clients with discounts, free sessions, or other incentives after they've referred new business to you.
Virtual Reality (VR) Photography:
Explore emerging technologies like VR photography to showcase your work in innovative ways.
Online Workshops and Tutorials:
Create in-depth online photography courses or tutorials that cater to a global audience.
Attend International Events:
Join global photography events and workshops to grow your connections and meet new people in the industry.
Collaborate with Brands:
Work with brands for commercial campaigns or product photography, leveraging their reach for exposure.
Podcasts and Video Content:
Start a photography-focused podcast or YouTube channel to share insights, tips, and interviews.
Offer Custom Packages:
Allow clients to customize their photography packages to better suit their preferences and needs.
High-Profile Clientele:
Target your dream clients, celebrities, or influential individuals who can elevate your portfolio with one photo shoot.
Your reputation and network matter a lot as an experienced photographer. Use your skills and connections to bring in more clients.
Get More Photography Clients the Easy Way:
In the photography world, getting more clients can be a game-changer for your business. Try the ideas in this guide to make yourself more visible, connect with your ideal clients, and show off your skills. Whether you're already established or just starting out, these ideas can lead you to success.
Remember, growing your photography business takes dedication, creativity, and staying up-to-date with trends. By updating your portfolio, engaging on social media, offering special services, and trying new things, you'll naturally attract more clients. Stay passionate about photography, and let your work do the talking.
And if you're looking for an even easier way to attract clients who are ready to book, check out our Local SEO services. We can help you navigate the online world so you can focus on what you love: capturing amazing photos.
Chris Morgenroth is your guide to mastering the art of digital marketing. Based in the charming city of Richmond, Virginia, Chris brings over 15 years of hands-on expertise in propelling small businesses to new heights by attracting and retaining clients. Currently a pivotal force at The Styles Agency, Chris is passionate about weaving creativity and strategy to unlock the true potential of online business promotion. Join Chris on a journey of discovery as he shares invaluable insights and proven techniques to navigate the dynamic world of digital marketing. Connect with Chris on Linkedin.
Explore Our Recent Articles:
Stay updated with the latest digital marketing trends and get valuable tips to boost your photography business's online presence.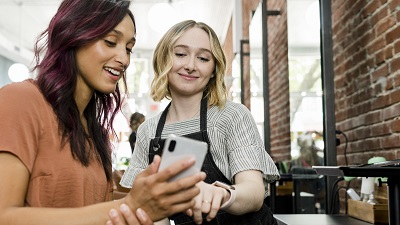 How to Get More Google Reviews.Getting more Google reviews for your business is essential for building credibility and attracting new customers. When potential customers see positive reviews, they're more likely to trust your business and choose your products or...