What is the Average Cost of a Good SEO?
The average cost of a good SEO professional, with at least 2 years of experience is about $35,000 per year. The average cost of a good SEO agency is $1,000 per month. There are many factors that affect pricing, and this article should give you a good idea on what you can expect to pay for "good" SEO.
What you need to consider when figuring out how much you'll pay for SEO.
Owners at a lot of small businesses tend to think that SEO is a one-and-done deal. Just do the SEO and let it do its thing. That's the wrong way to approach SEO.
If you're on a tight budget, and you want to chip away at the hundreds of SEO tasks that need to be done for your business, you may want to consider working with an SEO freelancer.
Freelancers specialize in project-based work and one-offs, and often charge an hourly rate. Marketing agencies tend to focus on monthly retainers, long-term growth, and client retention.
The average cost of an SEO consultant or freelancer depends on where you source the talent. But keep in mind that if you don't have experience with SEO or managing an SEO professional, you're only option is to trust them
2. The scope of your project.
If your website has less than 50 web pages, your project is considered small. For the most part, small local business SEO projects require less work, but there are still hundreds of SEO tasks that need to be completed to get your small website to rank higher than the more established websites you compete with.
So, the scope of your project mainly effects your cost when working with a freelancer. Many SEO companies will put your project through their proven process, no matter how big or small it is, and they will almost always bill you a flat rate every month.
The desired speed of the results and work you want done, along with the level of competition you face affects agency pricing the most. Along with the size of your project, you want to make sure you figure out how fast you want the work to be completed and the results to start rolling in.
Generally, when working with a marketing agency, you should give SEO 6-9 months to start producing the results you'd like to see.
3. Your desired experience level.
The more experienced your agency, freelancer, or SEO specialist is, the more expensive they will be.
There are thousands of SEO providers around the world. And with a very low barrier to entry, anyone can put together a website and start selling SEO services.
The general rule of thumb is the less it cost, the less experienced and confident they are.
We have packages that start as low as $650 per month and includes the bare minimum required to get a website to start ranking higher in Google Search results. But if you want my opinion; any good SEO program that costs less than $500 per month is suspect.
If you want quality work and quality talent, you should be willing to invest at least $1,000 in "good" SEO every month.
Good SEO, in my opinion would involve a solid SEO strategy, SEO campaign monitoring and optimization, technical SEO, content marketing, link building, conversion tracking, and great client communication.
GREAT SEO would take things even further…
If you want to increase your online and in-store traffic, you should get started with SEO ASAP.
I know a lot of people think that SEO only benefits online stores, and that's not true! Under the umbrella of SEO there is Local SEO, and Local SEO is designed to help you increase your in-store AND online traffic.
If you're struggling with SEO, then you may want to start asking, "Who?" Not "How?"
SEO is very complex. You could spend hours on YouTube and Google trying to learn it all as you go, or you could find high-quality SEO professionals to do it all for you.
Would you rather get SEO tips or SEO results?
Check Your Website SEO For Free!
Are you wondering if your website has SEO issues on it? Our Website SEO Audit Tool scans your website and points out technical SEO issues that need to be fixed. The results of your scan will be sent to your email in less than 2 minutes. The entire process is quick and painless, so why not?!
Interested in hiring SEO experts?
Learn more about our Local SEO services and see all the awesome benefits that we packed into our Ultimate Local SEO program.
Want to learn more about digital marketing and find a few tips to help you along your way?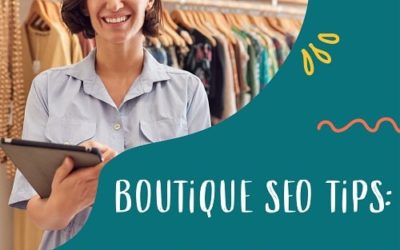 Boutique SEO Tips – 10 EASY Boutique SEO Tasks You Can Do Today! There are basic SEO tasks that any clothing boutique owner should be able to do without hiring a digital marketing or SEO agency. The entire list we compiled include basic SEO tasks our junior SEO team...
read more