What is the Average Cost of a Good SEO?
Are you curious about how much it costs to hire an SEO expert? Figuring out the price for good search engine optimization services can be confusing, like navigating through a maze with different prices and claims all around. But don't worry! We're here to make things clear and help you know what you should pay for high-quality SEO services.
Decoding the Figures: What to Expect:
A skilled SEO expert with at least 2 years of experience usually earns about $35,000 per year. But if you're looking for a trustworthy SEO agency, you might expect to pay around $1,000 each month. Understanding these numbers means looking at the things that affect how much it costs.
Understanding the Variables: Navigating SEO Costs.
Before you invest in SEO, there are lots of things to think about. Let's take a closer look at the stuff that contribute to an SEO's pricing model:
1. Tailoring to Your Needs:
If you own a small business, remember that SEO isn't something you do once and forget about. Thinking that way might not work well. If you're on a tight budget but have lots of SEO stuff to do, based on an SEO audit, then teaming up with an SEO freelancer can be a smart move.
Freelancers focus on specific tasks and usually charge by the hour. On the other hand, marketing agencies work on monthly retainers and want to keep clients happy over time.
Keep in mind that the cost of an SEO freelancer can change based on where you get them from. But whatever you pick, if you don't know much about SEO, trusting the person you hire is important. So, make sure you verify their case studies before hiring them to help your business.
2. Grasping the Project Scope:
When we are dealing with SEO projects that have fewer than 50 web pages, they're considered small-scale. Even though they might seem easier, they still involve lots of detailed SEO work. This work is important to help your small business website stand out against bigger competitors.
The size of your project really matters when it comes to how much freelancers charge. But with SEO companies, they usually charge a set monthly fee.
The cost of an agency's service depends on how fast you want results, how tricky the work is, and how much competition you have. If you're working with a good SEO agency, it's fair to expect that it might take about 6 to 12 months to see a return on investment.
When it comes to how much SEO costs, remember this important rule: experience matters. There are lots of SEO providers out there with different levels of experience. Usually, if the cost is low, the provider might not have much experience or confidence.
In our agency, we have packages that start at $750 per month. These include important things to help your website rank better. But be careful if you see an SEO offer for less than $500 per month. If you want really good results, it's better to invest at least $1,000 each month in top-quality SEO.
Distinguishing 'Good' from 'Great' SEO:
When you start with SEO, it's important to know the difference between "good" and "great" SEO strategies. A good SEO strategy includes a strong plan, taking a deep dive into keyword research, making your website better technically, doing content creation and marketing, link building, tracking organic traffic and how well your website turns visitors into customers, and more. But to make your SEO really "great," you need to go even further.
The Rewards Can Outweigh the Costs!
Some people think SEO is only for online shops, but it's much bigger than that. Local SEO helps both online and physical stores. Remember that SEO doesn't just help you online; it can also bring more people to your actual store from organic search results.
The Ultimate Choice: Who Over How.
Starting with SEO can be either confusing or a smooth process with experienced experts. Instead of trying to learn everything from YouTube and Google, think about getting help from top-notch SEO professionals. It can save you a lot of time and trouble.
Get More Tips and Secrets Sent to Your Inbox!
Chris Morgenroth is your guide to mastering the art of digital marketing. Based in the charming city of Richmond, Virginia, Chris brings over 15 years of hands-on expertise in propelling small businesses to new heights by attracting and retaining clients. Currently a pivotal force at The Styles Agency, Chris is passionate about weaving creativity and strategy to unlock the true potential of online business promotion. Join Chris on a journey of discovery as he shares invaluable insights and proven techniques to navigate the dynamic world of digital marketing. Connect with Chris on Linkedin.
Explore the World of SEO.
If you're eager to delve deeper into the realm of search engine optimization and gather insightful tips for your journey, our treasure trove of articles awaits your exploration. Your path to digital success starts with knowledge and guidance – we're here to provide both.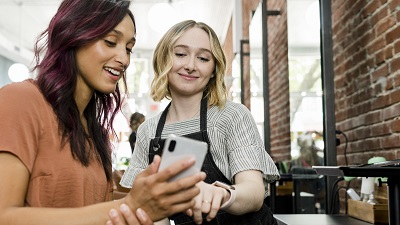 How to Get More Google Reviews.Getting more Google reviews for your business is essential for building credibility and attracting new customers. When potential customers see positive reviews, they're more likely to trust your business and choose your products or...
read more