What is The best way to rank a local business in local SEO?
Search engines like Google Search, Yahoo, and Bing all have one goal in mind: to provide users with the most relevant search results possible.
It doesn't matter if you sell products or services, business owners with physical locations can benefit from Local SEO.
Before we begin, you should know that there are over 100 SEO ranking factors, and Local SEO is type of SEO service.
Here are 3 effective SEO tactics you can use to improve your local ranking.
List your business in online directories.
The reason why you should list your business in online directories is to increase your exposure and the number of web pages that provide a link to your website. Online directories should be chosen based on your industry. Commonly used online directories include Yelp, and YP.
Visit here for a list of popular online directories.
Localize the content on your website.
There are a few ways you can localize the content on your website. You could include your local area in your blog posts, you can mention your local service area in the text on your website, and you could create "city pages" on your website.
We recommend speaking with an SEO agency so that your content gets optimized correctly. They should also be able to do the keyword research and reporting for you.
Stay active on Google My Business.
Your Google My Business Listing is what makes your company get listed in the Google Maps section of search results. This section is also called the "Local Pack".
Make sure your business information on Google My Business is always up to date, including special holiday hours. In addition to keeping your listing updated, you can post on GMB just as you would on Facebook! Share special offers, blog posts, and articles your audience would find interesting!
The name of the game here is to take advantage of every feature on Google My Business.
These 3 tips should help you improve your local search ranking in the next 30 days.
As you know, potential customers are bombarded with offers from large companies and small businesses alike, and the days of creating a website and going viral with little effort are long gone.
But if you follow these steps, your business will start to rise in local searches. If you start building your online presence in Search Engine results pages today, and consistently invest in SEO, you will eventually see an ROI.
And if you're wondering if social media helps with SEO, the answer is yes, sort of.
If you're interested in speeding up this process, your best bet is to find an SEO agency with proven results, great reviews, and time and energy to invest in your project.
If you're struggling with SEO, then you may want to start asking, "Who?" Not "How?"
SEO is very complex. You could spend hours on YouTube and Google trying to learn it all as you go, or you could find high-quality SEO professionals to do it all for you.
Would you rather get SEO tips or SEO results?
Get More Tips and Secrets Sent to Your Inbox!
Want to learn more about digital marketing and find a few tips to help you along your way?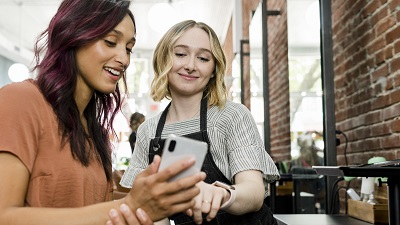 How to Get More Google Reviews.Getting more Google reviews for your business is essential for building credibility and attracting new customers. When potential customers see positive reviews, they're more likely to trust your business and choose your products or...
read more