Supercharge Your Business's Growth with Local SEO Services!
Are you ready to take your small business to the next level? Harness the power of Local SEO to drive more foot traffic and online sales, all while connecting with potential customers right in your community!
Unveil the Potential – Schedule Your Discovery Call Now!
Discover the Ultimate Local SEO Package, meticulously designed to rev up your business's visibility and revenue. Our all-inclusive package covers technical enhancements, content optimization, on-page and off-page tweaks, speed optimization, and conversion enhancement.
We're Not Just Talk – We Deliver Results!
"I can't believe how much you guys have done in just two weeks!"
– Gabby and Karen, Owners at Edgewood Outfitters.
Features & Benefits to Elevate Your Business:
Tailored SEO Strategy:
Your journey begins with an in-depth discussion about your business, goals, audience, and competition.
Our team then crafts a 90-day plan and a content calendar that's perfectly tailored for your unique SEO campaign.
Technical Mastery:
Our experts ensure your website's technical aspects are primed for search engines.
We tackle title tags, meta descriptions, internal linking, schema markup, and more to bolster your website's visibility.
Optimized Content:
Break free from the ranking rut! We optimize your content, ensuring your images and text are infused with the right keywords and on-page SEO elements, setting the stage for your website's ascent in search results.
Fresh Monthly Content:
Stay relevant and resonate with your audience. Our team crafts fresh web pages and blog posts each month, keeping your content up-to-date and appealing to search engines and customers alike.
Google Maps:
Propel your business to the top of local search results! Maintain an active Google Business Profile listing with regular updates and enticing offers to secure your spot in the coveted Maps section. 
Lightning-Fast Speed:
Page speed is a ranking game-changer! Our SEO wizards optimize your website's load time, enhancing user experience and ensuring Google's favor. 
Citation Development:
Maximize local recognition with accurate and comprehensive business directory listings. Our citation development strategy pushes your business to the forefront of local searches. 
Transparency with Live Reporting:
No more guesswork! Access your live reporting dashboard to track analytics, project progress, and deliverables. Peek behind the curtain anytime you want! 
Dedicated Account Manager:
Your dedicated account manager is your trusted guide. They are always on hand to answer your questions, ensuring you're informed and empowered. 
Discover the Perfect Package for You:
For fierce competition, get ready to dominate. This package includes a custom strategy, technical and on-page SEO, fresh monthly content, Google Business Profile optimization, speed and conversion enhancement, citation development, and more.
Standard
Medium Competition
Aimed at medium competition, this package provides a comprehensive SEO solution with tailored strategy, technical enhancements, fresh content, and Google Business Profile optimization.
Designed for lower competition niches, this package still brings the punch with custom strategy, technical enhancements, monthly content, Google Business Profile optimization, and more.
Real Clients, Real Results:
Meet Jana, Ruth, Harry, and others who've skyrocketed their business growth with our SEO prowess. Their stories are testaments to the transformative power of our services.
Meet Jana!
When we first met Jana, the owner at Attune Massage Therapy, her website wasn't doing much for her. It wasn't ranking well, it didn't generate any leads, and her website lacked content.
We've been working with Attune Massage Therapy for over two years, and everything about their SEO continues to improve every month! For the first time, they are getting phone calls, booked appointments, website traffic, online sales, and more every single month!
Meet Ruth!
When we met with Ruth, the owner at Kiss & Make-Up for the first time, she told us that she had not received any online orders for as long as she could remember.
Kiss & Make-Up has been with us for over two years now, and we don't want to publicize how much revenue they've generated because of SEO, but we will say that they've started and are continuing to get more in-store and online traffic and sales every month.
Meet Harry!
When Harry, the owner of Reynolds Construction started working with us, he had just recovered from a poor experience with another agency. During that time, he didn't get any leads!
Reynolds Construction has been with us for over two years now and is getting new leads from SEO on a weekly basis. In addition to generating more leads and sales from SEO, their website traffic and organic rankings continue to increase by 60% year over year.
Edgewood Outfitters
2022-01-29
the styles team has been truly amazing to work with, Savannah has really taken the time to work with us and help us drastically improve our SEO! since we signed on with the team we have seen lots of great traction and lots of positive improvement! We have also started getting orders which we did not have before using her services! We highly recommend anyone looking for seo to use her services!!!!!!!!!!! so glad to have a great team behind us 🙂
DrakeRdOrthodontics
2021-11-16
We really enjoy working with Savannah! She does a great job with online marketing and is always very helpful.
I began my on-going working relationship with Savannah and Chris in late 2019. I had them build and optimize my website and my business has grown by 10% (even in COVID times!) Savannah is incredible to work with and she has a true passion for her work. She is always up for helping me curate new ideas to stay in front of my audience. The Styles Agency has helped me with so many different projects and I am truly grateful that they do the high quality hard work for me and make it affordable at the same time. Give them a try and thank me later!!!
The Styles Agency goes above and beyond to meet the needs of their customers. Being new to starting a business, and trying to design a website, facebook business page, and Instagram on my own was very overwhelming. From our first encounter I immediately felt I had someone on my team helping me through the process. Working with Chris and Savannah has been an absolute pleasure. They have always been very professional, personable, and accommodating. Their can-do attitude is refreshing in this day and time. I would highly recommend The Styles Agency for all of your social media needs. Darlene Tyler Joyful Organizing
Janice L. Jones
2020-04-03
I cannot tell you how happy I am to have found The Styles Agency. I started the Spotsy Arts Festival fours years ago and they are my fourth and final web designers. They designed a site that is attractive, fast, enticing and, to me, reflected what an art festival site should be. In other words it was not a static bland presentation. They are very responsive, as I need many updates, and so easy to work with. THANK YOU SAVANNAH AND CHRIS!!! You cannot go wrong when you work with these two!
WOW!! Thorough, quick, honest and trustworthy!! Savannah and Chris from the very beginning wanted to understand the ins and outs of my branding and business. They wanted to get to know me, and what kind of clients I attract, what I love, what I need. all for my website. My website looked OUTSTANDING. Better than I could have imagined. My traffic to my website exploded thanks to their expertise in SEO!! Thank you Savannah and Chris for making my project feel like it was the most important project on your plate!
The Styles Agency is a fantastic company. They have helped me tremendously as I started my non profit organization. They answer all my questions in terms I can understand and do it in a timely manner. They are very insightful making suggestions about things I had not thought about. My web page and Facebook page look fabulous. I get a lot of compliments on them. I would recommend The Styles Agency to anyone that needs help with their social media accounts. Theresa Sears Founder/ Executive Director Lets Go Services
Chris and Savannah are doing an amazing job as my social media consultants. They are very creative, always willing to chat and have really helped my online presence. I highly recommend them!!!
Michael Morrison
2018-10-03
Savannah is an absolute pleasure to work with. I've been working with The Styles Agency for 3 weeks now, and everything I've needed done with my website and social media has been completed quickly and the quality of their work is top notch. I highly recommend them for their skills, work ethic, and excellent service. - Mike
Ready to Ignite Your Business's Success? Book Your Discovery Call Today!
Discovery Call:
Let's Chat About Your Business and Online Marketing Goals!
Strategy Session:
We Ensure Local SEO is Your Best Move!
Onboarding:
We Begin Transforming Your Business's Future! 
Don't Wait – Your Success Awaits!
Fill in your details below to get started: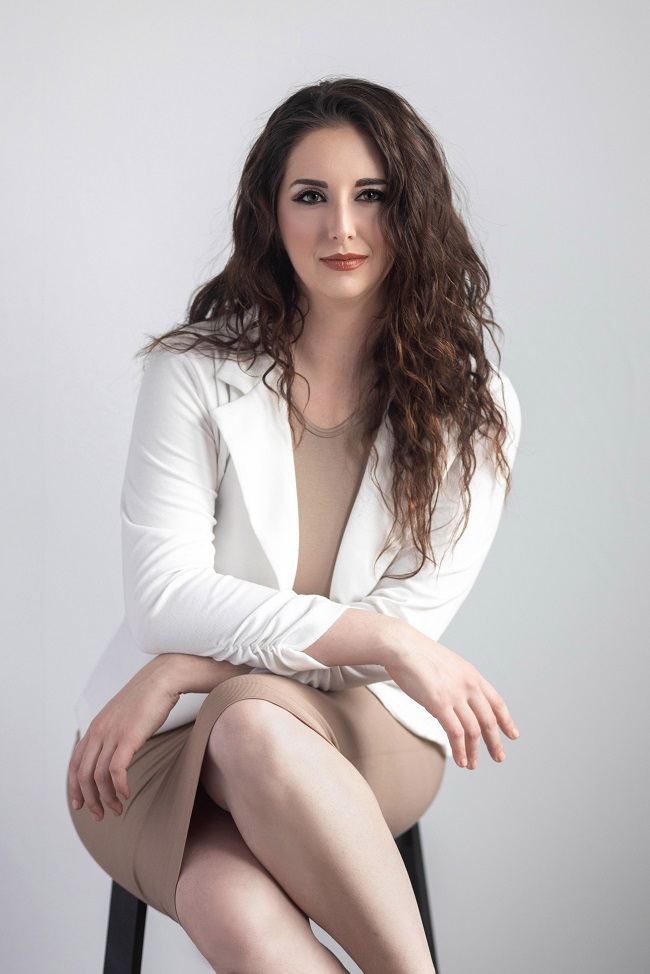 Unleash the Potential of Your Business with Local SEO – Let's Take the First Step Together!
Still here? You're clearly ready to soar! Schedule your discovery call now and get set to embark on a journey of business growth and prosperity. We're excited to work with you and help you achieve the success you deserve. Explore our recent articles for more insights into the world of digital marketing and practical tips to elevate your business's online presence. Your path to success starts now! 
Want to learn more about search engine optimization and find a few tips to help you along your way?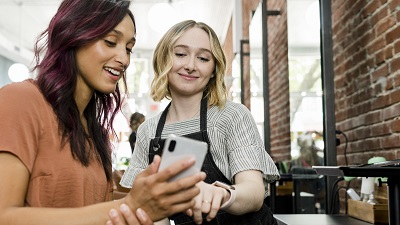 How to Get More Google Reviews.Getting more Google reviews for your business is essential for building credibility and attracting new customers. When potential customers see positive reviews, they're more likely to trust your business and choose your products or...
read more