Make Sales with Our Local SEO Services for Small Business.
Are you struggling to get noticed by local customers online? Do you want to drive more foot traffic to your store or increase inquiries from local clients? Look no further! Our affordable Local SEO services are designed to help businesses like yours dominate the local search results and make more sales.
Local Search Engine Optimization (SEO) is the key to:
Getting found by local customers searching for your products or services.
Increasing your online visibility and ranking higher on search engines.
Outperforming your competitors in your local market.
Watch Clients Explain Their Biggest Challenges Before Investing in Local SEO.
Many small businesses face the same challenges when it comes to attracting leads and making sales with digital marketing. Are you currently in the same situation that one of our clients was in before they invested in Local SEO? Watch the video below to see if Local SEO can solve your biggest challenges too.
What We Do: Our Local SEO Solutions.
These tangible benefits make Local SEO an essential strategy for small businesses looking to thrive in their local markets and beyond.
Increased Online Visibility:
Local SEO helps your business appear prominently in local search results, making it easier for potential customers to find you.
Higher Search Engine Rankings:
Optimizing for local search can boost your rankings on search engine results pages (SERPs), making you more likely to appear on the first page.
More Website Traffic:
Ranking high leads to more organic traffic to your website, increasing your chances of converting visitors into customers.
Increased Foot Traffic:
For brick-and-mortar businesses, local SEO can drive more foot traffic to your physical location.
Higher Click-Through Rates (CTR):
Appearing in the local map pack and having optimized listings can lead to higher CTR from search results.
Competitive Advantage:
Outranking your local competitors can give you a significant advantage in your industry. 
Cost-Effective Marketing:
Local SEO tends to be more cost-effective than traditional advertising methods like print ads or direct mail.
Higher Conversion Rates:
When you target local audiences, you're more likely to attract highly relevant leads, resulting in higher conversion rates.
Measurable Results:
You can track the effectiveness of your Local SEO efforts through analytics, allowing you to make data-driven decisions.
Access to Local Insights:
Local SEO tools and platforms provide valuable insights into SEO ranking, search terms, and customer behavior and preferences.
Online and Offline Integration:
Local SEO can seamlessly integrate with your offline marketing efforts for a holistic approach.
Expanded Customer Base:
Attracting nearby customers who were previously unaware of your business can lead to business growth. 
Sustainability:
Establishing a strong local online presence can help your business thrive in the long term, even during economic fluctuations.
Global Reach for Local Businesses:
If you have products or services that can be shipped or provided remotely, local SEO can expand your reach beyond your immediate area.
Improved ROI:
The return on investment for Local SEO can be substantial, especially when compared to traditional advertising methods. 
Local SEO Service Deliverables:
The following is a list of SEO deliverables we provide our clients with every month.
Custom SEO Strategy:
We'll identify the most relevant and valuable keywords for your business to target in local search.
Technical Mastery:
Our SEO experts will optimize your website's on-page elements to improve your search engine rankings.
Optimized Content:
Engage your audience with high-quality, optimized content that showcases your expertise.
Fresh Monthly Content:
Our team crafts fresh web pages, keeping your content appealing to search engines and customers alike.
Google Business Listing:
We'll ensure your Google Business Profile listing is complete and optimized for maximum visibility.
Citation Development:
We'll build and manage local listings (citations) to improve your online presence and reputation.
Live Reports Dashboard:
Access your live reporting dashboard to track search ranking, analytics, and deliverables.
Dedicated Account Manager:
They are always on hand to answer your questions, ensuring you're informed and empowered. 
See How Other Small Business Owners Describe Our Local SEO Services.
Sometimes it's better to hear how other small business owners describe our services. Watch the video below and enjoy their unscripted descriptions.
Our "Start Small" package gets everything our "Dominate" package gets. The pace and volume of deliverables are different for each package.
Dedicated Account Manager

Custom Local Strategy

Onsite SEO

Internal Linking

Technical SEO

Citation Building

Routine Audits

Monthly Content

Conversion Rate Optimization

GBP Management

GBP Posting

Custom Tasks
Dedicated Account Manager

Custom Local Strategy

Onsite SEO

Internal Linking

Technical SEO

Citation Building

Routine Audits

Monthly Content

Conversion Rate Optimization

GBP Management

GBP Posting

Custom Tasks
Dominate
Metropolitan Target
Dedicated Account Manager

Custom Local Strategy

Onsite SEO

Internal Linking

Technical SEO

Citation Building

Routine Audits

Monthly Content

Conversion Rate Optimization

GBP Management

GBP Posting

Custom Tasks
Our "Start Small" Package Changed This Client's Life.
After implementing the comprehensive strategies over the course of 12 months, the results were remarkable. The client's website experienced a staggering increase in organic traffic, with over 20,000 monthly website visitors. More importantly, the client's revenue and customer base also saw significant growth, proving the effectiveness of our "smallest" Local SEO package.

Hear From Others Who Were On-The-Fence About Working with Us.
There are so many Local SEO agencies and companies you could choose to work with. We know because we compete with them on Google! And of course, there will always be marketing agencies who offer cheaper SEO services. But our Local SEO Pricing doesn't matter when our clients see a substantial return on their investment every month!

"My traffic to my website exploded thanks to their expertise in SEO!"
– Kate Styles.
Read full review.

"Since we signed on with the team, we have seen lots of great traction and lots of positive improvement! We have also started getting orders which we did not have before using her services!"
– Gabrielle Mueller.
Read full review.

"I had them build and optimize my website and my business has grown by 10% (even in COVID times!)"
– Jana Powell.
Read full review.
Why Do Small Business Owners Choose Us to Manage Their SEO?
Our technical expertise and online marketing capabilities can only carry us so far as a Local SEO company. See our clients explain what they like most about working with us in the video below.
Start Your Free 30-Day Trial.
Our Local SEO Free 30-Day Trial will provide you with our "Start Small" SEO package ($650 value) and a comprehensive roadmap for optimizing your local SEO, increasing visibility, and attracting more local customers to your business.
What Your Free 30-Day Trial Also Includes:
Current Online Visibility:
We will provide insights into how well your business is currently performing in local search results. This includes your existing website's SEO rankings, visibility in Google Maps, social media marketing, and overall online presence in your local area.
Competitor Analysis:
Understanding how your local market competitors are performing in local search is crucial. We will reveal who your main competitors are and how you compare to them in the digital landscape.
Website Analysis:
Your website's performance in terms of local SEO will be assessed. This includes on-page optimization, site structure, web design, load times, mobile-friendliness, user experience, and the use of relevant keywords.
Google Business Profile (GBP) Optimization:
GBP is a critical component of local SEO. We will help you optimize your Google My Business Profile listing (now known as Google Business Profile), ensuring it's complete, accurate, and optimized for local search.
Local Citations:
Your online citations (business listings) will be analyzed to check for consistency and accuracy across various directories, platforms, and websites.
Backlink Analysis:
The audit will look at the quality and quantity of websites that link to yours, identifying any toxic or low-quality links that may harm your SEO efforts.
Content Marketing Assessment:
We will assess the quality and relevance of the content on your website, including blog posts, service landing pages, and other informative content.
Review Management:
How your business is managing online reviews will be evaluated. This includes responding to positive reviews, and addressing any negative comments.
Local SEO Strategy:
We will provide you with an SEO plan and clear strategy to improve your local SEO efforts. So you can start attracting more customers and clients from organic search in your area.
Keyword Research:
You'll receive insights into relevant keywords and phrases that people in your local area search for and that you should target in your local SEO campaign to improve your website rankings.
Optimization Recommendations:
Specific recommendations will be provided for on-page and off-page ranking factors, including changes to your website, Google Business profile, and citation listings.
Technical SEO:
10 – 20 Technical issues with your website that can impact local SEO will be fixed. This might include issues related to site speed, crawlability, and schema markup.
Local Link Building:
Recommendations for building high-quality, authoritative local backlinks to improve your website's authority and rankings locally.
Measurement and Reporting:
You'll learn how to track the progress of your local SEO efforts and the key performance indicators (KPIs) to monitor.
Local SEO Costs:
A discussion of the budget required for implementing the recommended search engine marketing strategies and an estimated timeline for seeing better Google rankings.
Local Advertising Opportunities:
If applicable, you may receive recommendations for local advertising campaigns to help you reach your target audience faster.
Education:
Your free trial will also be an educational experience, providing you with a better understanding of how internet marketing and local SEO works and how to maintain and improve your online presence over time.
Start Your Free Trial Today!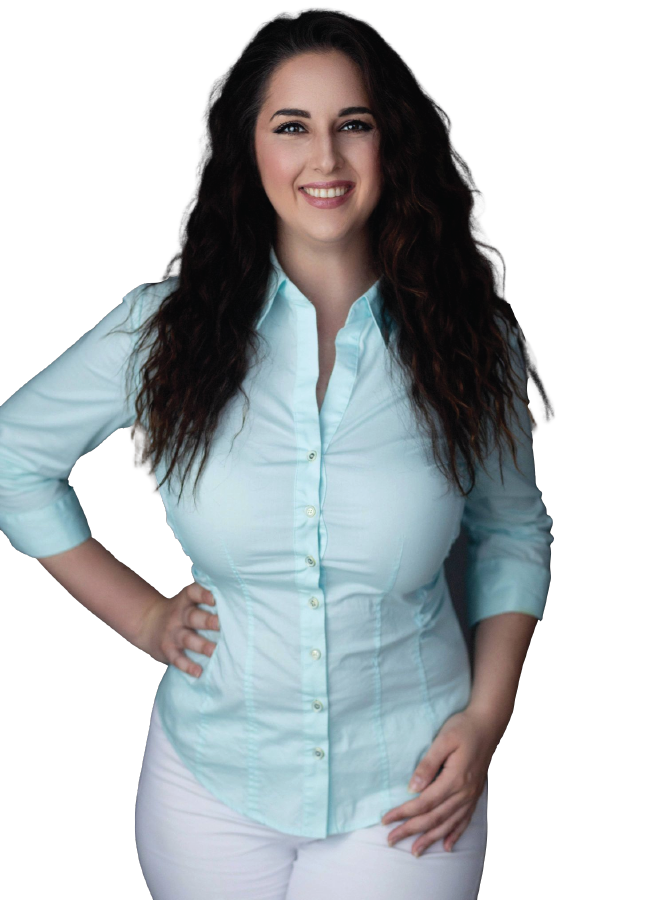 Would You Rather Meet Face-to-Face First?
Take the first step toward improving your online presence and getting more customers by filling out the form below.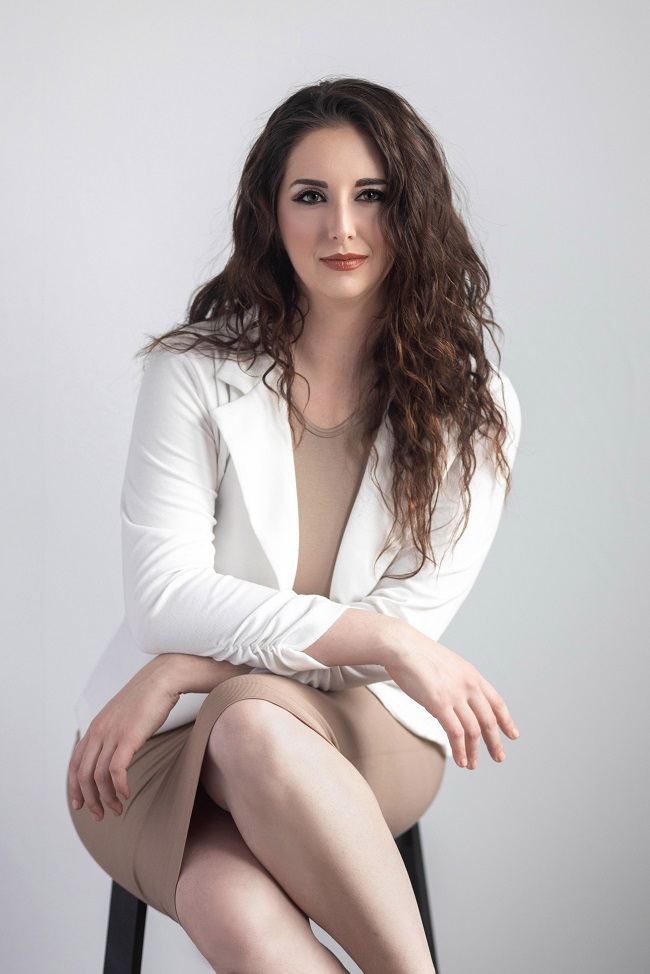 Want to learn more about search engine optimization and find a few tips to help you along your way?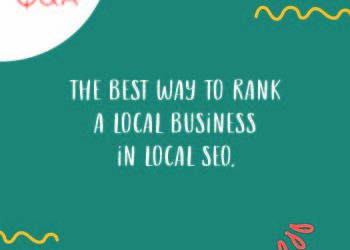 What is The best way to rank a local business in local SEO?Search engines like Google Search, Yahoo, and Bing all have one goal in mind: to provide users with the most relevant search results possible. It doesn't matter if you sell products or services, business...
read more