Searching For An
SEO Company in Richmond, VA

?
If you are, then we can only assume that you need more people to find your website on Google and other search engines, and ultimately, you want more customers. We know you want your website to show up on the first page of Google Search results and you need an SEO expert to advise you on what needs to be done to get you there. That is what we are here for! Our SEO experts in Richmond are ready to help your website show up higher in search results!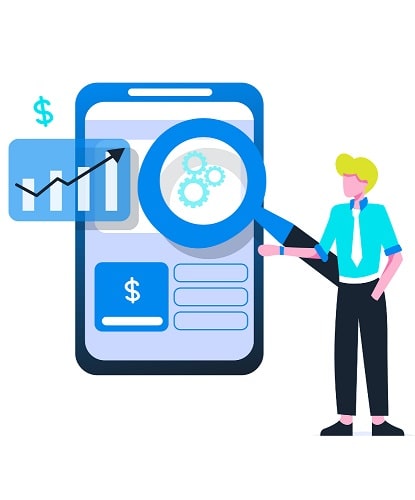 93% of Online Experiences begin
with a search engine

.
"WOW!! Thorough, quick, honest, and trustworthy!! Savannah and Chris from the very beginning wanted to understand the ins and outs of my branding and business. They wanted to get to know me, and what kind of clients I attract, what I love, what I need. all for my website. My website looked OUTSTANDING. Better than I could have imagined. My traffic to my website exploded thanks to their expertise in SEO!! Thank you, Savannah and Chris for making my project feel like it was the most important project on your plate!""

Show up higher in search results.
Get more website traffic.
Increase your website's conversion rate.
Track and Measure your SEO results.
Prior to working with our experts, Kiss and Make-Up in Richmond worked with a handful of SEO companies in Richmond. None of the SEO companies made a positive difference in Kiss and Make-Up's monthly sales or positioning in Google Search results. In fact, Kiss and Make-Up's SEO results were going in the wrong direction (zero online sales every month and showing up in search results for searches unrelated to Kiss and Make-Up) – that is why they called us! We quickly fixed over 8,000 technical SEO issues and six months after we started our SEO work, their website traffic, position in search results, and online sales increased!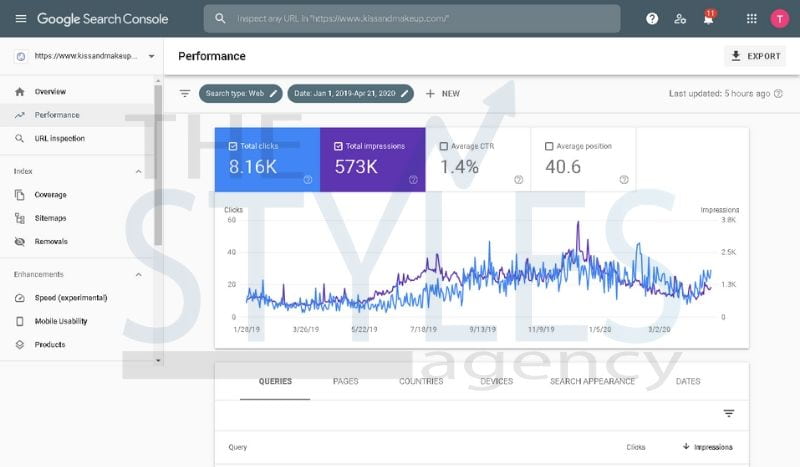 We Fix
Technical SEO Issues

 on Websites.

For search engines like Google to decide the order of the search results, they have several ranking factors. Many of these ranking factors are related to the technical aspects of your website, such as your website speed, security, linking, and other technical aspects that are hard to find. We have the experience and the tools necessary to uncover and fix every technical SEO issue that may be holding your website back from reaching its full potential in search engine results.
We Also Fix
Content SEO

Issues.

Your website may be technically perfect, meaning there are zero technical SEO issues on your website. That's great! But you must know that the quality of the content on your web pages makes a bigger difference than any other search engine ranking factor. If your website's technical SEO is perfect and you are still not seeing great SEO results, chances are you need to optimize the content on your website.
Local

SEO Services:

Local SEO is best for local businesses and involves optimizing the content on your website to appear in local search results. If your company serves the local community, then you need local SEO.
E-Commerce

SEO Services:

Our e-commerce SEO service is for online stores and small businesses that sell products online. Unlike local SEO, e-commerce SEO helps your products appear in national search results. For example, if someone 250 miles away from you is searching for a product you have on your website, your product's web page will be eligible to appear in search results for that person.
We Offer
Hourly and Monthly

SEO Services:

Our search engine optimization services are provided on a monthly and hourly basis. If you only need us to come in and fix a few technical SEO issues, our hourly rate is best for you. If your website has a lot of SEO issues, or if you regularly update your website with new content, our monthly SEO service is best for you.
Which of
Our SEO Services

are best for your business?

The only way to find out which of our search engine optimization services would be best for your business and marketing goals, is to tell us about your business. Generally, all our different SEO services involve the same optimization tasks. If you are wondering if you should invest monthly or hourly SEO, the answer depends on how many SEO-related issues you have on your website.
Schedule a time to speak with us!