Hire an Awesome
Web Designer in Richmond, VA

!
Our web designers in Richmond, VA specialize in custom designing websites that help small businesses stand out. If you are searching for a website designer who will make sure that your website appeals to both you and your customers, you have landed on the right web page.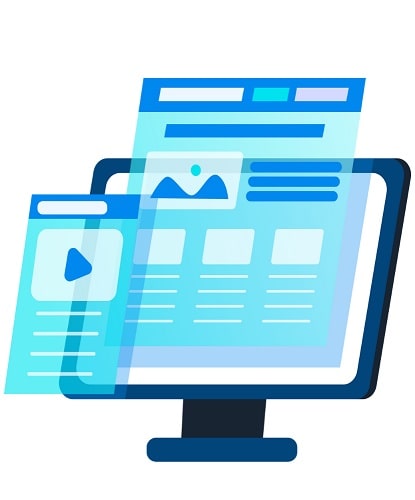 We will build a website that reflects
your style

.
I have a couple of people previewing and proofing the new website. They LOVE it!! I'm so excited…

With only 72 hours to build and publish this 10-page website, we delivered the site ahead of schedule and had a blast doing so.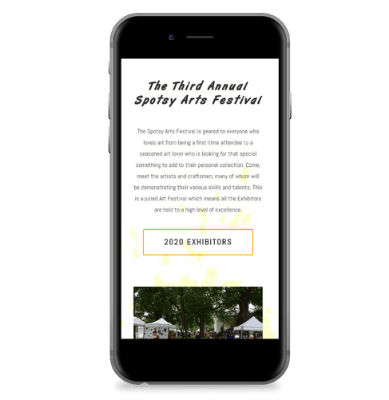 The Spotsy Arts Festival
Spotsy Arts Festival had their website designed by a handful of professional web designers from a few different companies over the years. Fortunately, Spotsy Arts Festival gave us the opportunity to breathe life into their website and show visitors what the fine arts festival is all about.
Client:
Spotsy Arts Festival
Completion Date:
March 2020
Our Designers and Developers are
Internet Marketing Experts

!
When it comes to digital marketing, marketing strategy, and search engine optimization, there aren't many web designers in Richmond who are as well-rounded as our designers and developers.
Get
Everything Your Website Needs 

to succeed.

As your website designer, we want your website to have the best opportunity to grow into a successful website. To achieve this goal, we offer our clients the best of the best in website design, speed, security, and hosting.
We
Custom Design Websites

.

Many small business owners have no idea how many web designers use the same layout on every website they build. To be honest, you do not want to know… you might have already paid them to "fill in the blanks". All that matters is no two websites built by us look the same or like any other website that was designed before them. We enjoy the time it takes to truly customize a website for a specific company, and we look forward to helping your website design stand out from the rest! From graphic design and web design to copywriting, we always start with a blank canvas And, throughout the design process, you will work closely with our web designers to determine how your website should look. So, whether this is your first website or a redesign of your current website, it will be one of a kind!
We can
write your web copy

.

Whether you need us to help optimize the text on your site for SEO purposes, or need us to write all the content for you, we can do it.
Your website will be 
Optimized

.

We want to make sure that your new website ranks high in search results, so potential customers can find it when they're searching for the products and services you offer.
If You Ever Need Our Help, We Are
One Call Away

!

After your website is published, you may need to make updates, or create new web pages. Whether you need us to do the work for you or tell you how to do it yourself, we are always available to help!
We Have Amazing Prices
and Payment Options

.
If you had an entire year to get more online sales and leads, would your website be worth the money?
We offer flexible payment options that will give you plenty of time to generate a return on your investment.
Our Speed and Friendliness
Makes Us Awesome

.

In addition to designing and developing websites that load fast, our turnaround time and friendly service throughout makes us one of Richmond's most awesome web design companies to work with.

"The Styles Agency goes above and beyond to meet the needs of their customers. Being new to starting a business, and trying to design a website, Facebook business page, and Instagram on my own was very overwhelming. From our first encounter I immediately felt I had someone on my team helping me through the process. Working with Chris and Savannah has been an absolute pleasure. They have always been very professional, personable, and accommodating. Their can-do attitude is refreshing in this day and time." – Darlene Tyler, Joyful Organizing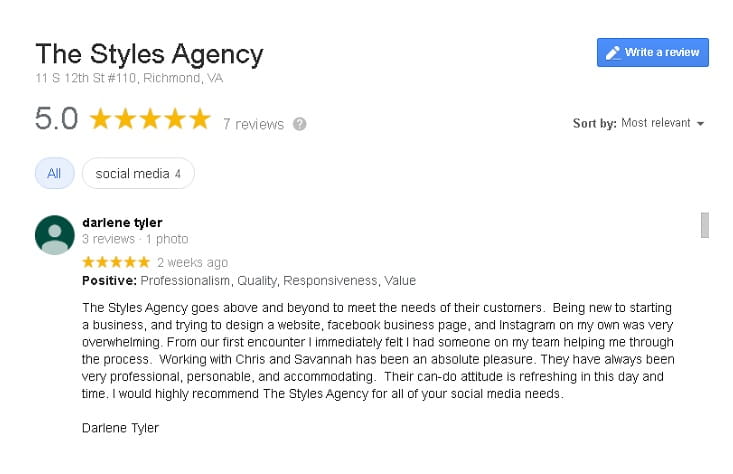 Search Engine Optimization
(SEO) is included

!

We don't just talk about S.E.O., we do it! When you look at your website analytics and see all those new website visitors that found your website in Google's search results, you'll be glad that we built your website.

"WOW!! Thorough, quick, honest and trustworthy!! Savannah and Chris from the very beginning wanted to understand the ins and outs of my branding and business. They wanted to get to know me, and what kind of clients I attract, what I love, what I need. all for my website. My website looked OUTSTANDING. Better than I could have imagined. My traffic to my website exploded thanks to their expertise in SEO!! Thank you Savannah and Chris for making my project feel like it was the most important project on your plate!" – Kate Styles, Kate Styles Photography.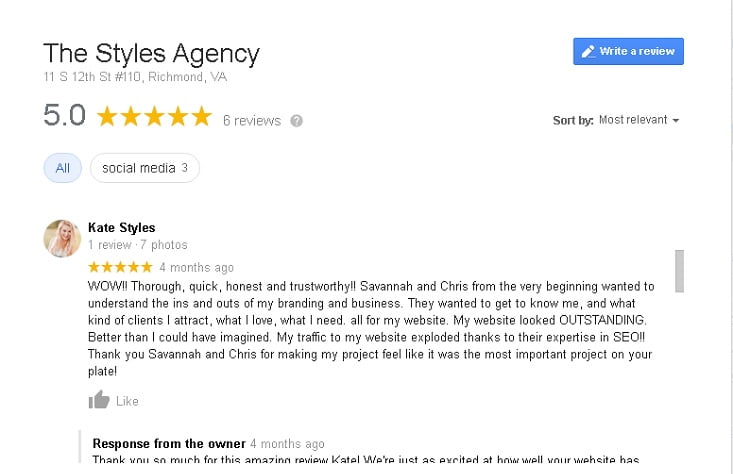 Welcome Home to the Website Design Company
That Cares

.

A lot of our web design clients come home to us after trying all their other options. And, just so you know, we welcome every small business owner with open arms!

"I cannot tell you how happy I am to have found The Styles Agency. I started the Spotsy Arts Festival four years ago and they are my fourth and final web designers. They designed a site that is attractive, fast, enticing and, to me, reflected what an art festival site should be. In other words it was not a static bland presentation. They are very responsive, as I need many updates, and so easy to work with. THANK YOU SAVANNAH AND CHRIS!!! You cannot go wrong when you work with these two!" – Janice Jones, Spotsy Arts Festival.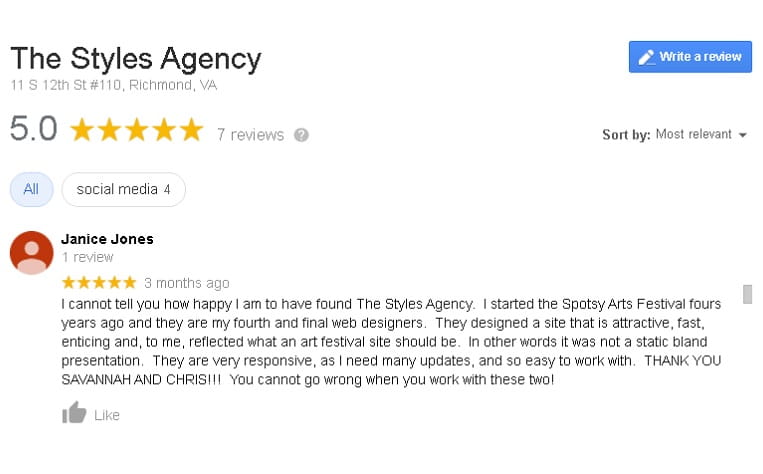 Recent Website
Redesign Project

:
See the Websites We've
Recently Designed

.
This list only includes our most recent web design projects. If you would like to see more examples of our work, please reach out to us!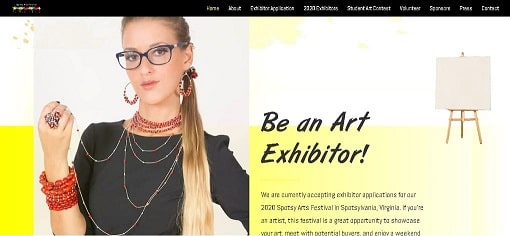 Spotsy Arts Festival - Redesign
Learn more about Spotsy Arts Festival's website, see before and afters, and watch a video of the website in action!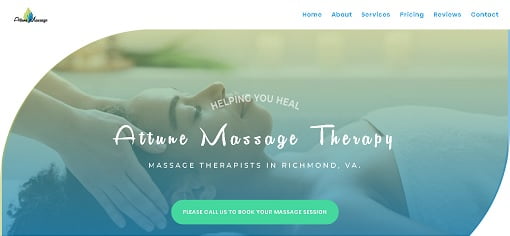 Attune Massage Therapy - Redesign
Learn more about Attune Massage Therapy's website, see before and afters, and watch a video of the website in action!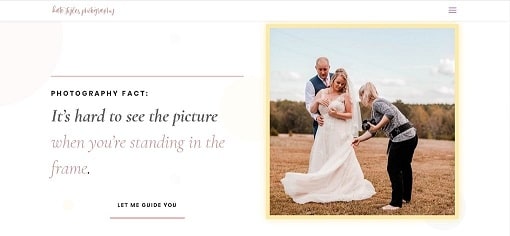 Kate Styles Photography - Redesign
Learn more about Kate Styles Photography's website, see the before and afters, and watch a video of the website!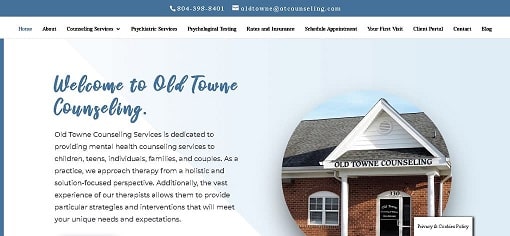 Old Towne Counseling - Redesign
Learn more about Old Towne Counseling's website, see before and afters, and watch a video of the website in action!
Schedule a time to speak with us!