Custom Web Design Services for Small Business in Richmond, VA.
Are you looking for a web designer to build a website that blows your customers away and helps you make sales. Our web designers are ready to give you the best-of-the-best website experience, and they're backed by our Great Services, Great Quality, and Great Results Guarantee.
But Can You Realistically Handle More Customers?
In 2018, we began offering web design services to small businesses and noticed that websites require a lot more than a beautiful design to "Succeed." Since upgrading our services in 2019, our clients have seen amazing results (a lot more sales) from the initial work (page design, copywriting, SEO, and more) that we do for them. And we promise to do the same for you.
Would You Like Your Website to Be a Work of Art?
"I cannot tell you how happy I am to have found The Styles Agency. I started the Spotsy Arts Festival four years ago and they are my fourth and final web designers. They designed a site that is attractive, fast, enticing and, to me, reflected what an art festival site should be.
In other words, it was not a static bland presentation. They are very responsive, as I need many updates, and so easy to work with. THANK YOU, SAVANNAH AND CHRIS! You cannot go wrong when you work with these two!"
– Janice Jones, Spotsy Arts Festival.
Small Business Web Design Services: What We Really Do.
A perfectly designed website can offer numerous benefits to individuals and businesses. Few designers for small businesses can offer you the same benefits.
Boost Your Credibility:
A well-designed website conveys professionalism and credibility, making a positive first impression on visitors.
Amaze Your Visitors:
User-friendly navigation and a clean layout enhance the overall user experience, increasing the likelihood of visitor engagement.
Show Off Your Brand:
A high quality website helps establish and reinforce your brand identity through consistent design elements, colors, and messaging.
Reach Way More People:
Effective search engine optimization can improve your website's visibility on search engines, attracting more organic traffic.
Increase Leads and Sales:
Clear calls-to-action and a persuasive text can lead to higher conversion rates, whether it's sales, subscriptions, or inquiries.
Look Good on All Screens:
A responsive design ensures that your website looks and functions well on various devices, including smartphones and tablets.
Load as Fast as Possible:
Optimized images and code lead to faster page load times, reducing bounce rates and keeping visitors engaged.
Stand Out from Competitors:
A professionally designed website can set you apart from competitors, especially if your industry is crowded.
Earn Trust and Authority:
A polished website can build trust and authority in your industry or niche, making visitors more likely to trust your products or services.
Welcome Disabled Visitors:
Your website can be designed to be accessible to people with disabilities, broadening your audience and ensuring inclusivity.
Sell Products and Services Online:
For businesses, a well-designed e-commerce website can open new revenue streams by selling products or services online.
Scale Your Website:
A well-designed website can easily accommodate growth and needs as your business expands, including converting it to a mobile app.
Reduce Maintenance Costs:
Proper design and development practices can result in a website that requires less maintenance and fewer ongoing costs.
Reach a National and Global Audience:
An online presence allows you to reach a large audience, potentially expanding your customer base beyond geographical boundaries.
Gather Insights:
Integration with analytics tools allows you to track visitor behavior, gather insights, and make data-driven decisions.
What if Your Website Looks Better Than You Can Imagine?
"WOW!! Thorough, quick, honest, and trustworthy!! Savannah and Chris from the very beginning wanted to understand the ins and outs of my branding and business. They wanted to get to know me, and what kind of clients I attract, what I love, what I need. all for my website.
My website looked OUTSTANDING. Better than I could have imagined. My traffic to my website exploded thanks to their expertise in SEO! Thank you, Savannah, and Chris, for making my project feel like it was the most important project on your plate!"
– Kate Styles, Kate Styles Photography.
The Website Platforms You Can Choose From:
Our web designers specialize in creating small business websites on the following platforms.
WordPress
WordPress is one of the most widely used website-building platforms globally, known for its flexibility, versatility, and ease of use. A WordPress website design service leverages the WordPress platform to create custom, visually appealing, and functional websites tailored to the specific needs and goals of clients. Unlike other platforms listed, you will need to pay for your own website hosting.
Wix
Wix is a popular and user-friendly website builder that allows individuals and businesses to create their own websites without the need for advanced coding or technical skills.
Squarespace
Squarespace is a popular and user-friendly website builder that allows individuals, businesses, and organizations to create and manage their own websites without requiring extensive technical expertise or coding skills.
Small Business Web Design Packages and Pricing:
Our website design packages make other web design agencies squirm.
One Page Website:
Start-Up
Home Page

Copywriting

Stock Images (if needed)

SEO

Analytics Set Up
Everything in Start-Up, plus:

About Page

Services Page

Contact Page

Thank You Page
Everything in Reach, plus:

Blog / Resources Page

Individual Service Pages

Blog Posts Layout

2 Custom Pages
Split Your Web Design Investment into 12 Monthly Payments!
To lower the burden of paying thousands of dollars to a web design company that you found online, we offer payment plans on website packages with 5 or more pages.
Here's how it works:
50% Deposit Due Upfront.
12 Monthly Payments until Paid off.
A 1-Page Website does not qualify for payment plan.
A 5-Page Website is $1,500 down, and 12 monthly payments of $125.
A 10-Page Website is $3,000 down, and 12 monthly payments of $250.
An E-Commerce Website is $3,000 down, and 12 monthly payments of $250.
The only catch is…
If you try to run off with a website without paying for it in full, your website will be disabled. To reactivate your website after missing a payment (or more), simply pay the past due amount.
Your Design Ideas Will Become Reality.
"Savannah and the team are very thorough in their work, professional, easy to talk to and work with as well. My business, All About the Grapes has taken off thanks to The Styles Agency!
I love watching my ideas turn into reality thanks to her genius brain! Thank you so much! Cheers to the bright future ahead!"
– Jana Powell, All About The Grapes.
The Next Step is to Meet with Us.
The goal of this meeting is to gather information, clarify requirements, and align expectations. Here's a list of topics and elements that may be covered during your meeting:
Project Goals and Objectives:
Discuss your overarching goals of the website, such as brand promotion, lead generation, e-commerce, or informational purposes.
Target Audience:
Identify the primary and secondary target audiences for your website, including demographics, preferences, and behaviors.
Scope of Work:
Define the scope of your project, including the number of web pages, features, and functionality required.
Budget and Timeline:
Discuss your budget, payment options, and desired project timeline for completion.
Branding and Identity:
Review your brand guidelines, logo, color palette, and other branding elements to ensure design consistency.
Competitive Analysis:
Analyze your competitors' websites to identify strengths, weaknesses, and opportunities for differentiation.
Content Strategy:
Discuss your content requirements, including text, images, videos, and other media, and whether content creation is part of the project scope.
Design Preferences:
Explore your design preferences, including design styles, visual elements, and examples of websites you admire.
Functionality and Features:
Identify specific features or functionalities required, such as contact forms, e-commerce, galleries, blogs, or user accounts.
SEO Strategy:
Review your SEO goals, including keyword targeting, on-page optimization, and strategies for improving search engine visibility.
Call to Action:
Determine the primary calls to action (CTAs) and conversion points on your website, such as contact forms, subscription forms, or shopping carts.
Security:
Address website security measures and data protection, including SSL certificates and protection against cyber threats.
Website Platform:
Determine your preferred website platform (e.g., WordPress, Wix, Squarespace.)
Hosting and Domain:
Discuss web hosting options, domain registration, and server requirements for your website.
Analytics and Tracking:
Plan for your website analytics tools to monitor visitor behavior, track conversions, and gather insights.
Maintenance and Updates:
Establish a plan for ongoing maintenance, updates, and support after your website is launched.
Legal and Compliance:
Address legal requirements, such as privacy policies, terms of service, and compliance with data protection regulations (e.g., GDPR).
Questions and Concerns:
Address any questions, concerns, or specific requests you may have regarding the website design project.
By covering these topics, we can all gain a clear understanding of your project's scope, goals, and requirements, which serves as a foundation for a wonderful website design experience.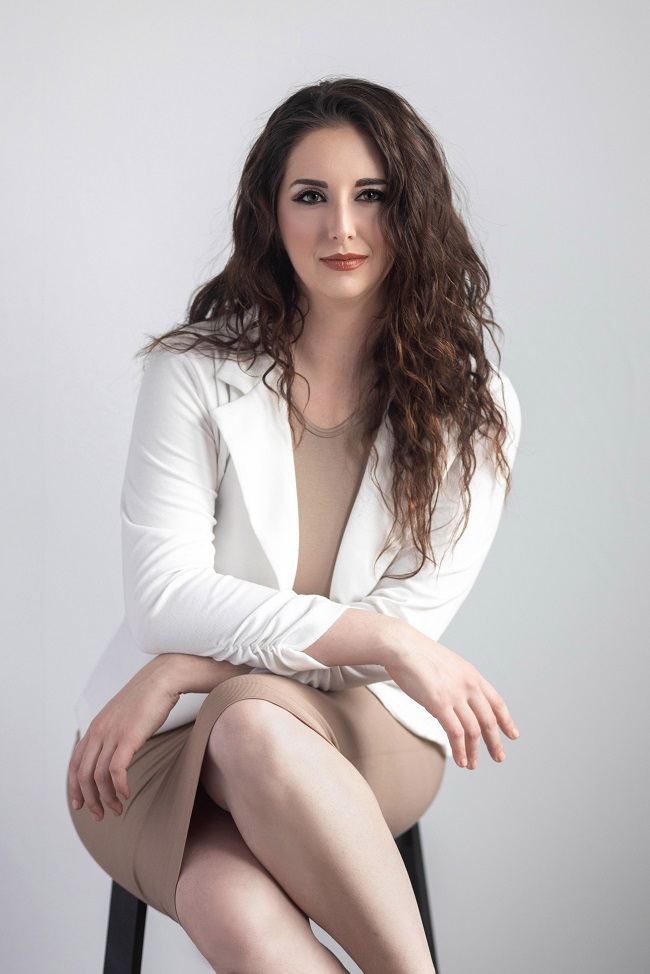 The Easiest Web Designers in the World to Work With.
"The Styles Agency goes above and beyond to meet the needs of their customers. Being new to starting a business, and trying to design a website, Facebook business page, and Instagram on my own was very overwhelming.
From our first encounter I immediately felt I had someone on my team helping me through the process. Working with Chris and Savannah has been an absolute pleasure. They have always been very professional, personable, and accommodating. Their can-do attitude is refreshing in this day and time."
– Darlene Tyler, Joyful Organizing.
Are You Ready for More Customers and Compliments?
"The Styles Agency is a fantastic company. They have helped me tremendously as I started my nonprofit organization. They answer all my questions in terms I can understand and do it in a timely manner.
They are very insightful, making suggestions about things I had not thought about. My web page and Facebook page look fabulous. I get a lot of compliments on them."
– Theresa Sears, Lets Go Services.
See More Examples of Custom Website Designs by us:
Recent Web Design Articles:
Want to learn more about web design and find a few tips to help you along your way?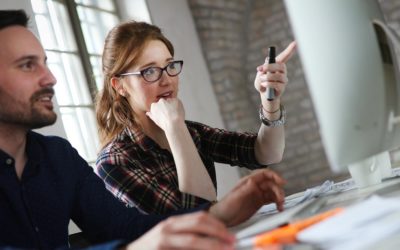 Is it wrong to get web design ideas from other websites? Understanding Web Design Ethics: Copyright, Creativity, and More...  In the digital world, the internet is like a big place where ideas and information move around easily. But is it okay to get ideas from other...
read more