Website Design for Joyful Organizing
Joyful Organizing is a home and office organizing company in Mechanicsville, Virginia, owned, and operated by Darlene Tyler. Darlene was an absolute pleasure to work with, along with her Husband. Together, Darlene and her Husband knew how they wanted the website to look and what they wanted it to say – they just needed us to build it on the world wide web.
Their New Mobile Version: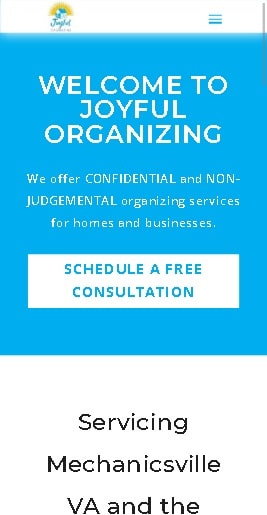 Their New Desktop Version: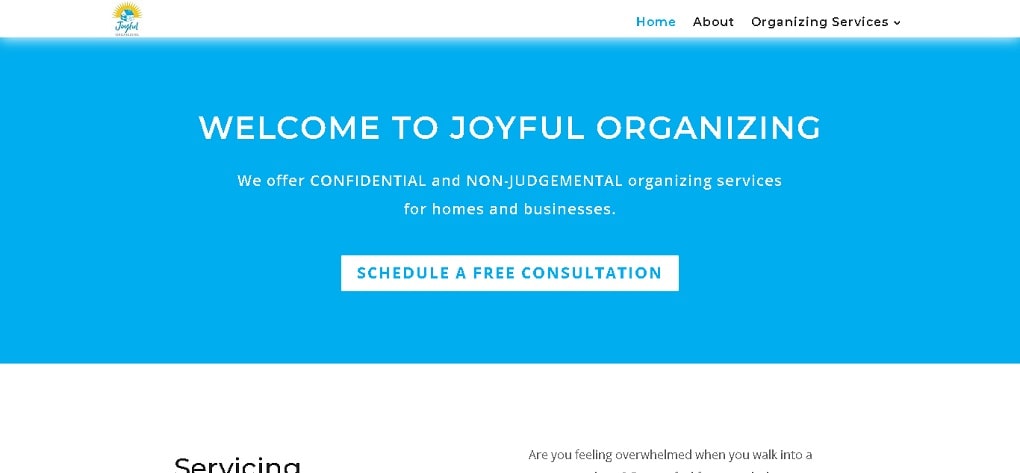 See The Website in Action!
The Impact We Made:
We designed joyful-organizing.com to be clean and organized with a touch of happiness. The copy and the layout of the website was exactly what Darlene and her Husband wanted.
In addition to building the website, we also optimized it for search engines, implemented security measures, and improved each webpage's load time. In fact, Joyful-Organizing's website loads faster than all other professional organizer websites in Virginia.
Now, Joyful Organizing is off to a great start with a beautiful, fast, easy to use website and more visibility in Google Search Results. So far, every month is better than the last for Joyful Organizing. Not too bad for starting a home and office organizing business during the Covid-19 pandemic…
What Did Darlene Say About Working With Us?
"The Styles Agency goes above and beyond to meet the needs of their customers. Being new to starting a business, and trying to design a website, facebook business page, and Instagram on my own was very overwhelming. From our first encounter I immediately felt I had someone on my team helping me through the process. Working with Chris and Savannah has been an absolute pleasure. They have always been very professional, personable, and accommodating. Their can-do attitude is refreshing in this day and time. I would highly recommend The Styles Agency for all of your social media needs."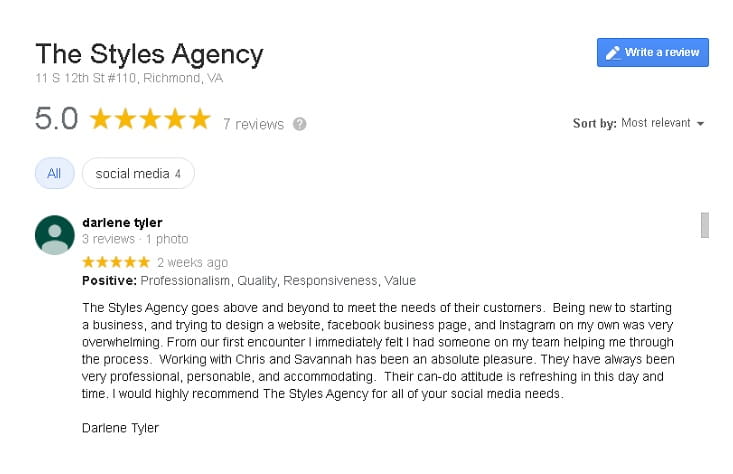 See Other Websites We've Recently Designed.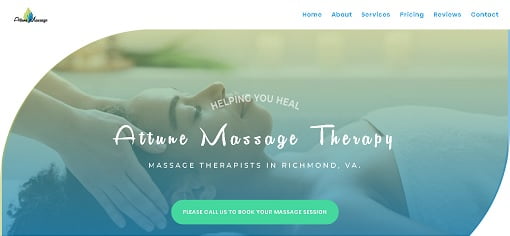 Attune Massage Therapy
Learn more about Attune Massage Therapy's website, see before and afters, and watch a video of the website!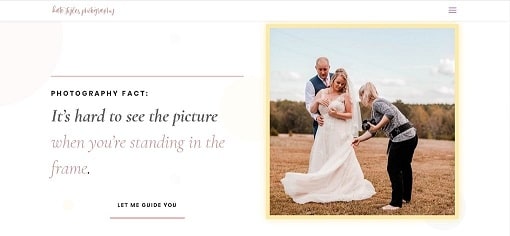 Kate Styles Photography
Learn more about Kate Styles Photography's website, see the desktop, tablet, and mobile versions, and watch a video!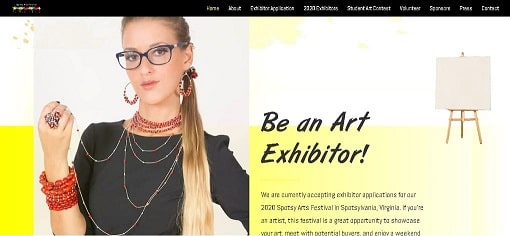 Spotsy Arts Festival
Learn more about Spotsy Arts Festival's website, see before and afters, and watch a video of the website!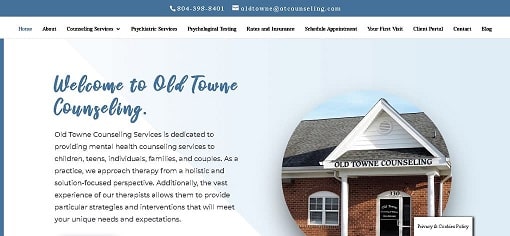 Old Towne Counseling
Learn more about Old Towne Counseling's website, see before and afters, and watch a video of the website!
Does Your Website Need a Refresh?
We offer web design services to small businesses throughout the United States. Learn more about our web design packages, pricing, and more!