Website Redesign for Kate Styles Photography
Kate Styles Photography is a photography company, owned and operated by Kate Styles. Kate Styles Photography specializes in wedding and engagement photography, boudoir, fine art, and portrait photography. Kate is also super-easy to work with, which made this redesign project fun for everyone.
Their Previous Desktop Version: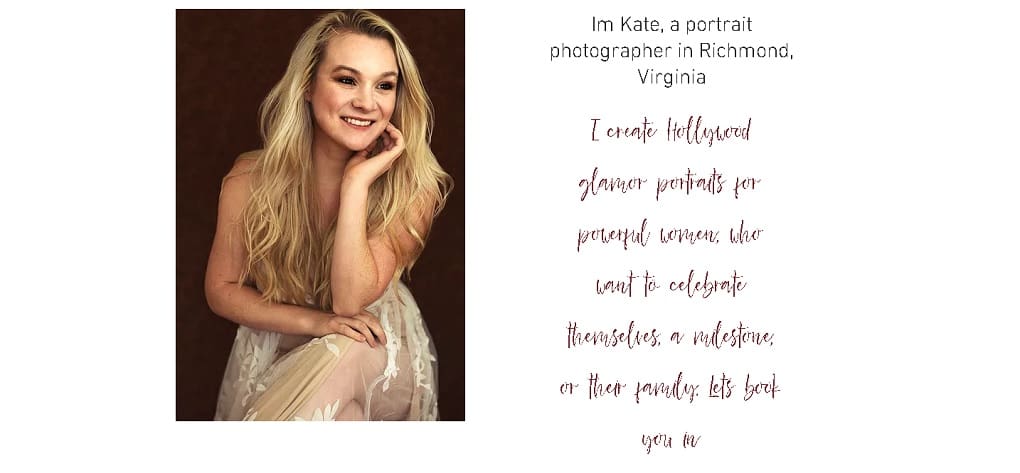 Their New Desktop Version: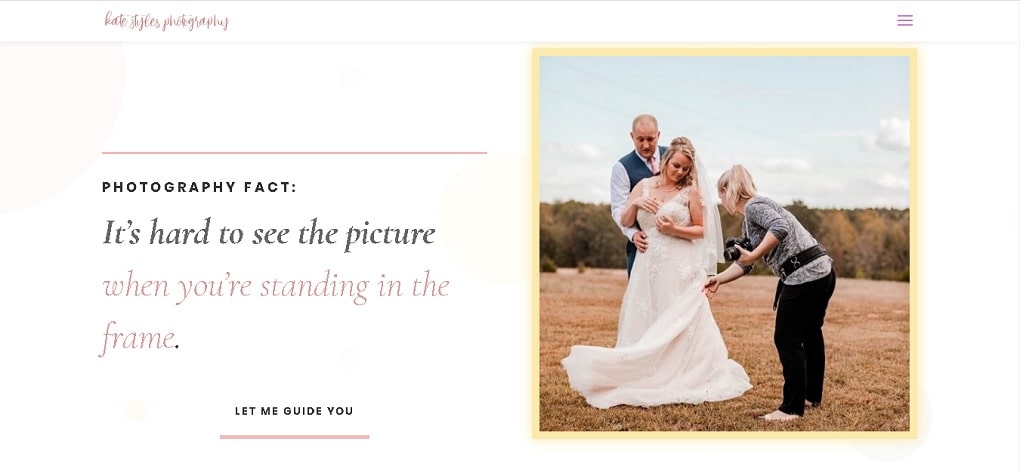 See The Website in Action!
Why Kate Styles Photography Chose Us:
Prior to working with us, Kate built and maintained her website on Wix.
She was getting to the point in her business where she needed to upgrade her website to match her style and she did not have time to do it herself, so she came to us.
Her previous website design was good-enough for a photography website, but as a photographer and a business, she was better than that and she needed her website to show her clients how valuable she is as a photographer.
Kate Styles Photography also needed SEO, speed, and security tweaks. Like we said earlier, a good enough website was not going to take her business to the next level.
>
The Improvements We Made:
We designed katestylesphotography.com to be more exciting – but not over-the-top. We also worked on the web copy with Kate, added some flair and movement, and "exploded" her organic search traffic far past any previous period in the past 8 years on Google Search. As a result of a better website design, better website text, better SEO, and giving Kate time to focus on her business instead of her website, the month following the publication of her new website was the best month she's ever had in terms of sales.
Now, Kate maintains her new website on WordPress and does not spend time trying to figure out tricky tech issues, or constantly thinking that she needs a better website design without knowing what the design of her site should look like.
Kate Styles Photography's website is still seeing increases from organic search traffic month after month – which makes everything even better, right?
What Did Kate Say About Working With Us?
"WOW!! Thorough, quick, honest, and trustworthy!! Savannah and Chris from the very beginning wanted to understand the ins and outs of my branding and business. They wanted to get to know me, and what kind of clients I attract, what I love, what I need. all for my website. My website looked OUTSTANDING. Better than I could have imagined. My traffic to my website exploded thanks to their expertise in SEO!! Thank you, Savannah and Chris, for making my project feel like it was the most important project on your plate!"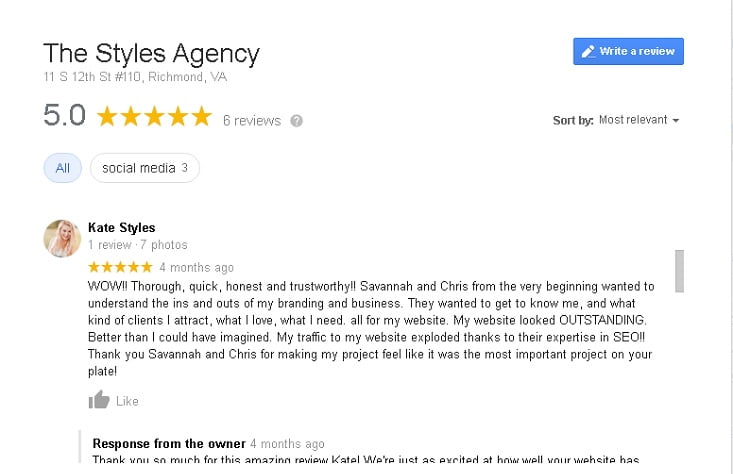 See Other Websites We've Recently Designed.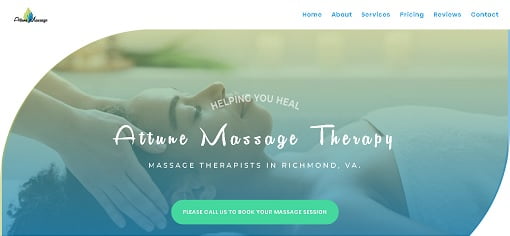 Attune Massage Therapy
Learn more about Attune Massage Therapy's website, see before and afters, and watch a video of the website!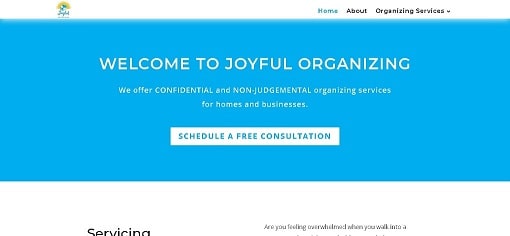 Joyful Organizing
Learn more about Joyful Organizing's website, see the desktop, tablet, and mobile versions, and watch a video!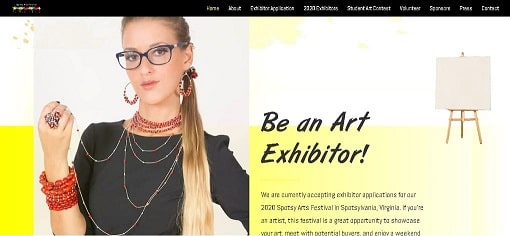 Spotsy Arts Festival
Learn more about Spotsy Arts Festival's website, see before and afters, and watch a video of the website!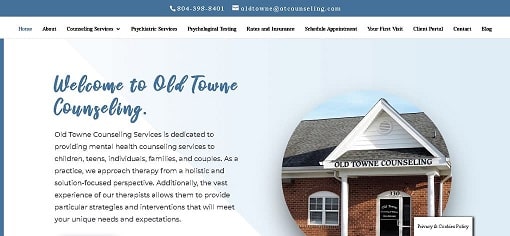 Old Towne Counseling
Learn more about Old Towne Counseling's website, see before and afters, and watch a video of the website!
Does Your Website Need a Refresh?
We offer web design services to small businesses throughout the United States. Learn more about our web design packages, pricing, and more!