Website Redesign Case Study: Spotsy Arts Festival
The Spotsy Arts Festival, a renowned fine arts event in Spotsylvania County, Virginia, annually draws artists, artisans, and art enthusiasts from across the East Coast. Recognizing the importance of a visually appealing and functional website, the festival embarked on a redesign journey to better serve its audience. 
The previous website suffered from significant issues, including a dysfunctional mobile version and various technical shortcomings. Navigation problems, slow loading times, security vulnerabilities, and SEO deficiencies were hindering the user experience. This led to mounting pressure as the festival struggled to address artist and sponsor concerns, leaving the owner, Janice, stressed and anxious.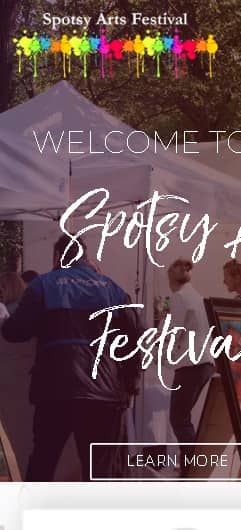 Their Previous Desktop Version: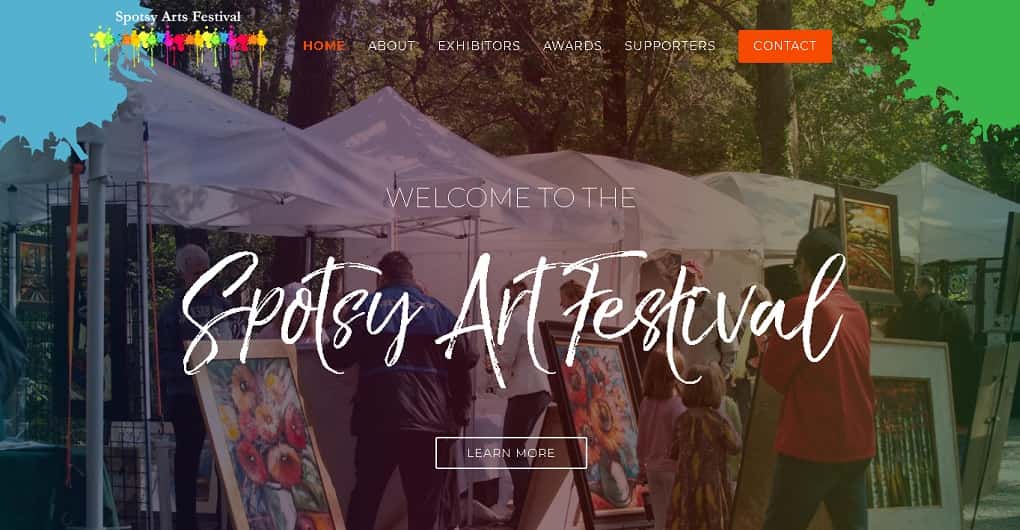 See The Website in Action!
Why Choose Us:
Spotsy Arts Festival's partnership with our agency marked a turning point. After previous unsuccessful collaborations, we were committed to infusing new energy and vibrancy into the website. Understanding the urgency, we took on the challenge of redesigning the site within a tight 72-hour timeline, delivering a complete transformation from contract initiation to project completion.
Redesign Approach:
Our objective was to craft a website that captured attention, engaged visitors, and seamlessly conveyed the festival's artistic essence. Employing dynamic design elements, our revamped website guided users' gaze through captivating animations, fostering an immersive experience. By addressing technical flaws, we ensured the website worked flawlessly on both mobile and desktop platforms, enhancing accessibility and user satisfaction.
Results Achieved:
The impact of our redesign was immediate and impressive. The festival's stakeholders, including organizers, artists, artisans, exhibitors, sponsors, and visitors, expressed their delight with the new website. Within a mere week of going live, the Spotsy Arts Festival not only saw a surge in revenue but also achieved higher search engine rankings, amplifying its online visibility. The owner's initial stress was replaced with a sense of relief and gratification, as the website now effectively met its objectives.
Client Testimonial:
"I cannot tell you how happy I am to have found The Styles Agency. I started the Spotsy Arts Festival four years ago and they are my fourth and final web designers. They designed a site that is attractive, fast, enticing and, to me, reflected what an art festival site should be. In other words it was not a static bland presentation. They are very responsive, as I need many updates, and so easy to work with. THANK YOU SAVANNAH AND CHRIS!!! You cannot go wrong when you work with these two!"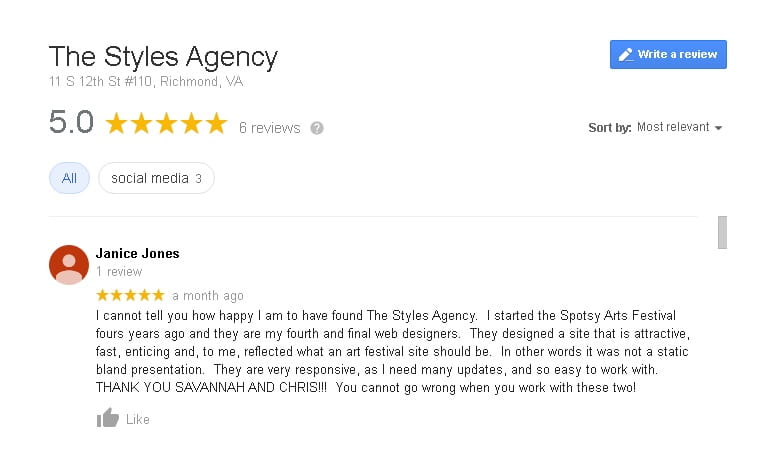 Apart from the Spotsy Arts Festival, we have successfully revitalized several other websites, showcasing our expertise in delivering impactful redesigns: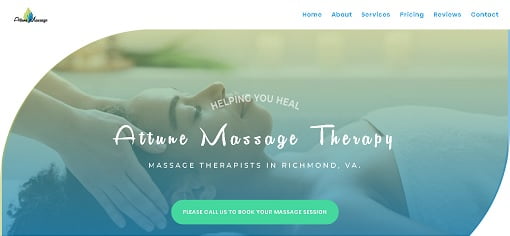 Attune Massage Therapy
Transformed the website to offer an enhanced user experience, demonstrating our ability to create engaging interfaces across various devices.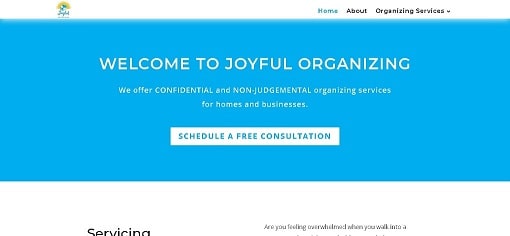 Joyful Organizing
Exhibited our skills in designing a cohesive experience across desktop, tablet, and mobile platforms, amplifying the brand's online presence.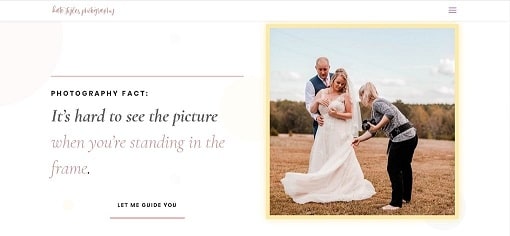 Kate Styles Photography
Captured the essence of the photographer's portfolio through an innovative website design that seamlessly showcases her work.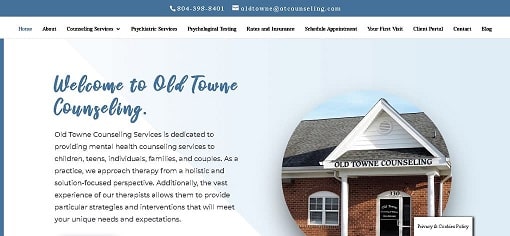 Old Towne Counseling
Illustrated our capability in creating user-friendly websites for diverse industries, resulting in improved engagement and more patients. 
If your website needs a makeover, we're here to help. Our agency provides comprehensive web design services to small businesses throughout the United States. Explore our range of web design packages, pricing options, and more to discover how we can elevate your online presence.