Website Redesign for Spotsy Arts Festival
The Spotsy Arts Festival is a yearly fine arts festival that takes place in Spotsylvania County, Virginia. The festival attracts artists, artisans, and art lovers from up and down the East Coast. These fine folks have an eye for artistry and so we knew this website had to be a work of art.
Their Previous Mobile Version: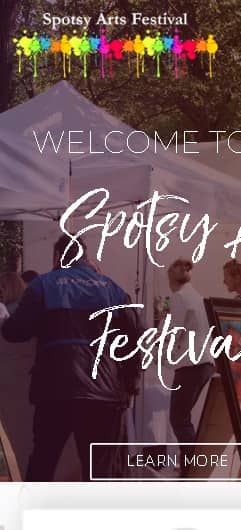 Their Previous Desktop Version: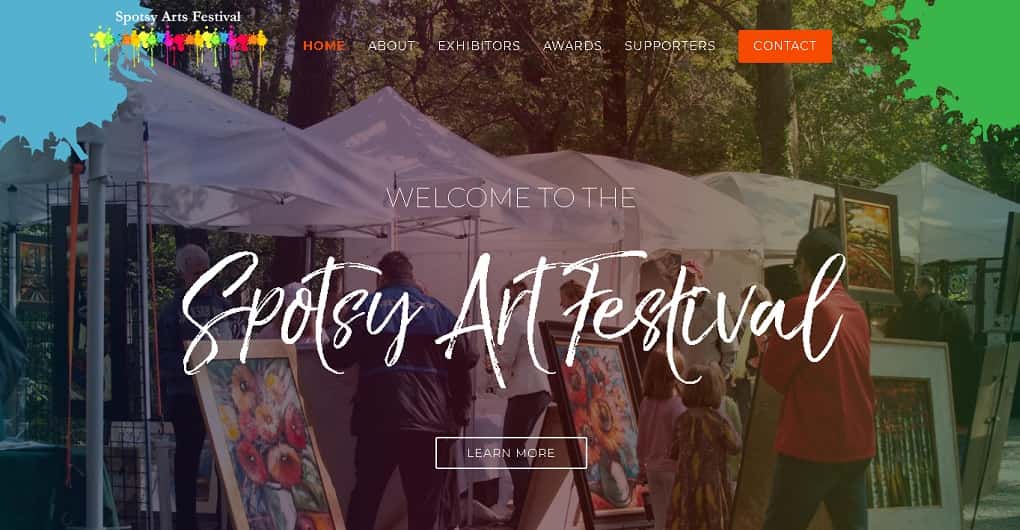 See The Website in Action!
Why The Spotsy Arts Festival Chose Us:
Prior to working with us, Spotsy Arts Festival worked with a handful of professional web designers – 4 designers in 4 years according to the owner. When we evaluated the website, we quickly concluded that it needed more energy.
The mobile version of the site was in shambles – the main navigation menu did not work, and nothing was in the right place. There were also speed, security, and SEO issues that needed to be fixed.
The pressure to have a functioning website was mounting. The owner, Janice was stressed about the contact form not working, artists asking why they were not listed on the website yet, and sponsors wondering why their logo was not on the Spotsy Arts Festival website.
Due to the urgency of this project, we offered to redesign the site in 72 hours – from contract signing to completion. We started at 11:59pm on Friday, worked around-the-clock, and finished before 5pm on Monday.
The Improvements We Made:
We designed a website that moves, glides, cuts, splats, drips, slides, and pops. We wanted to stop visitors in their tracks and give them time to look around the webpage and take everything in before they decide to move forward to the next section or web page.
Now, the festival's organizers, artists, artisans, exhibitors, sponsors, and visitors are happy. Everything looks and works as it should and within a week of going live, the Spotsy Arts Festival began generating revenue, ranking higher in Google search results, and getting compliments on their new website. Oh, and the owner's stress level decreased and made way for relief and satisfaction.
What Did They Say About Working With Us?
"I cannot tell you how happy I am to have found The Styles Agency. I started the Spotsy Arts Festival four years ago and they are my fourth and final web designers. They designed a site that is attractive, fast, enticing and, to me, reflected what an art festival site should be. In other words it was not a static bland presentation. They are very responsive, as I need many updates, and so easy to work with. THANK YOU SAVANNAH AND CHRIS!!! You cannot go wrong when you work with these two!"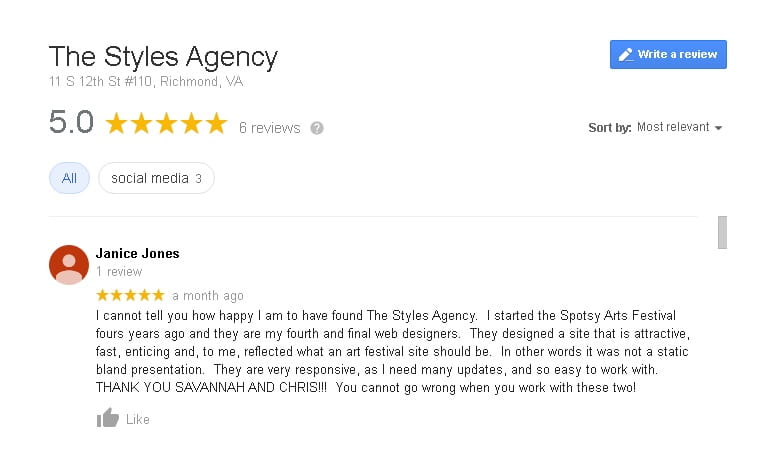 See Other Websites We've Recently Designed.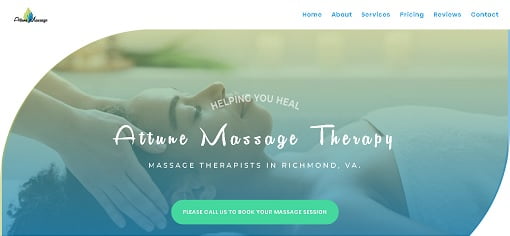 Attune Massage Therapy
Learn more about Attune Massage Therapy's website, see before and afters, and watch a video of the website!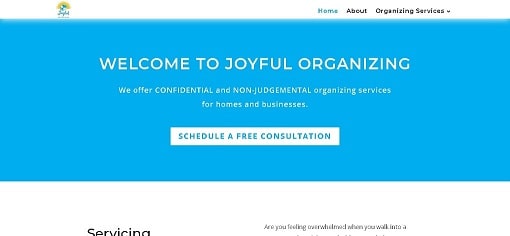 Joyful Organizing
Learn more about Joyful Organizing's website, see the desktop, tablet, and mobile versions, and watch a video!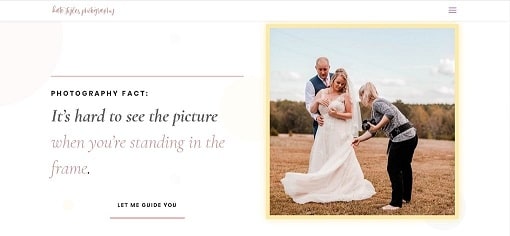 Kate Styles Photography
Learn more about Kate Styles Photography's website, see before and afters, and watch a video of the website!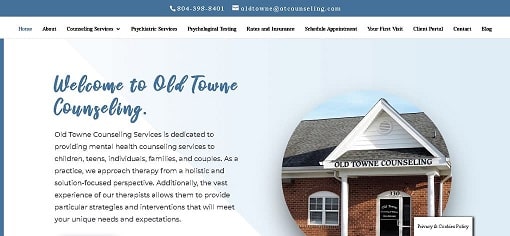 Old Towne Counseling
Learn more about Old Towne Counseling's website, see before and afters, and watch a video of the website!
Does Your Website Need a Refresh?
We offer web design services to small businesses throughout the United States. Learn more about our web design packages, pricing, and more!