Automatically Stand Out with A Beautifully Redesigned Website!
And Escape the Feeling That Your Website Isn't Good Enough!
A Beautifully Designed Website Can Help You:
Rank higher in Google Search Results.
Avoid Sending the Wrong Message with A Poorly Designed Website.
Get More Compliments on Your Website.
If you want to effortlessly attract more leads while you sleep, easily look good online and get compliments on your new website, or even if you just want to stop worrying about your competitor's website looking better than yours, then you are already one step ahead of your competitors… even if it doesn't feel like you are.
Your website traffic is about to explode!
"Traffic To My Website Exploded Thanks To Their Expertise In SEO!!"
"WOW!! Thorough, quick, honest and trustworthy!! Savannah and Chris from the very beginning wanted to understand the ins and outs of my branding and business. They wanted to get to know me, and what kind of clients I attract, what I love, what I need. all for my website. My website looked OUTSTANDING. Better than I could have imagined. My traffic to my website exploded thanks to their expertise in SEO!! Thank you Savannah and Chris for making my project feel like it was the most important project on your plate!"
– Kate Styles, Kate Styles Photography.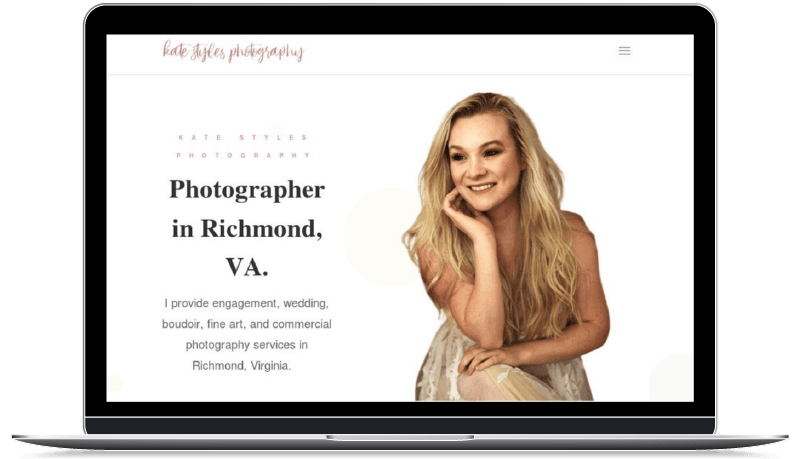 Our Designers And Developers Always Go The Extra Mile!
We have built multiple websites for a variety of service providers and helped them get a return on their investment almost immediately!
Your New Website Is Going To Look Amazing!
You can have your new website up and running in weeks, instead of months!
You won't need to worry about the technical aspects of your website - even after it's published!
You're going to get compliments on how great your website looks!
Your new website will be ready to start accepting leads and online sales as soon as it's published!
Your Website Will Have Everything It Needs To Succeed!
A beautifully designed website will help your company automatically stand out from the crowd, so you can leave a great first impression on your audience and start generating leads and sales with less effort and more confidence.
Managed Dedicated Website Hosting For 1 Year.
Getting the best of the best in website hosting is your solution to having peace of mind and being certain that your website is up and running 24/7. Your website visitors will also have peace of mind when they are not slowed down or interrupted due to technical difficulties.
Website Security Monitoring For 1 Year.
Avoid the mistakes and embarrassment that comes from hiring an amateur to secure your website. Have a professional I.T. Security Analyst secure your website through a series of security tweaks, monitoring, reporting, and disaster planning and recovery. What really matters is that you can have peace of mind knowing that a certified cyber security professional has shielded your website against the most – and least – common cyber-attacks taking place right now.
Search Engine Optimization.
This is the only organic way to get your website to show up in Google Search results when people are searching for your products, services, and/or company name. You want your website to show up in search results because that will help your company to start generating leads and sales faster. Start making a profit as soon as possible, and take your company to the next level.
Technical Maintenance And Support For 1 Year.
Website maintenance is the shortcut to keeping your website running smoothly without any effort on your part. You will have a skilled technician whose only mission is to take care of your website's technical requirements and updates quickly, so that your website continues to run smoothly after it goes live.
Website Conversion Tracking With Analytics And Performance Dashboard.
The quickest way to see how well your website is performing is to log in to your website, check the performance data, and make decisions based on accurate, real-time data… anytime you want to. That is how easy it could be for you, or anyone else you want us to give access to.
Monthly Reports For 1 Year.
This is your solution to seeing what our technicians are doing behind the scenes of your website and keep track of how well your website is performing without logging in to your dashboard. You can verify – based on the information in your monthly report – that our technicians are actively maintaining your website, so you can take it easy and be proud of how well your website is performing.
Plus, A Few Extra Bonuses…
One Free SSL Certificate For 1 Year!
Your Secure Sockets Layer certificate helps you to secure your website by encrypting the information that passes from the user to your web server. For example: submitted contact forms, online payments, card information, and more.
Show your website visitors that you have taken the first step to securing your website and have peace of mind knowing that your customers' information and data is encrypted and protected as it makes its way from the user's device to your web server, payment processor, email inbox, etc…
Unlimited Access To 180 Beautiful, Full-Page Templates.
Feel like a web designer, without knowing anything about web design! The easiest and most cost-effective way to quickly add more beautifully designed web pages to your new website is by choosing one of our templates, replacing the template's text and images with yours, and clicking the publish button. Now, you can quickly and easily add more pages to your website without paying a web designer to customize the template for you!
So, Here's The Bottom Line When It Comes To Getting Your Website Redesigned By Us:
You are going to get your website redesigned and published quickly and accurately, with all the bells and whistles that go along with your beautifully designed website. In other words, you'll be one step ahead of your competitors!
To Recap, Here's Everything You're Going To Get Today:
Search Engine Optimization
Managed Dedicated Hosting
Website Conversion Tracking
Website Security Monitoring
180+ Premade Website Templates
Get Your Current Website Redesigned As Soon As Possible!
"They Are My Fourth And Final Web Designers…"
"I cannot tell you how happy I am to have found The Styles Agency. I started the Spotsy Arts Festival four years ago and they are my fourth and final web designers. They designed a site that is attractive, fast, enticing and, to me, reflected what an art festival site should be. In other words, it was not a static, bland presentation. They are very responsive, as I need many updates, and so easy to work with. THANK YOU SAVANNAH AND CHRIS!!! You cannot go wrong when you work with these two!"
– Janice Jones, Spotsy Arts Festival.
Here Are Some Other Website We Redesigned:
Let's Schedule A Time To Chat About Your Website!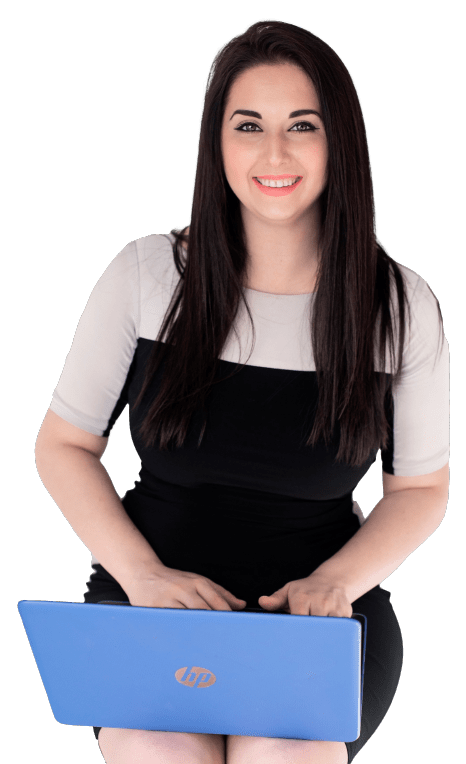 You Can Have One Company That You Go To For All Your Website Needs.
Feel confident about sending people to your website, and never worry about it again!
We Look Forward To Helping You!
If You Don't Already Have a Website,
If You Need to Rank Higher in Search Results,
If Your Current Website Needs a Makeover,
If You Need to Reach More Customers Online,