How to Get Interior Design Clients.
Interior designers can employ a variety of strategies and actions to attract more clients and grow their business. If you're wondering how to get clients for interior design, this article is for you. Here is a comprehensive list of things interior designers can do to acquire new clients.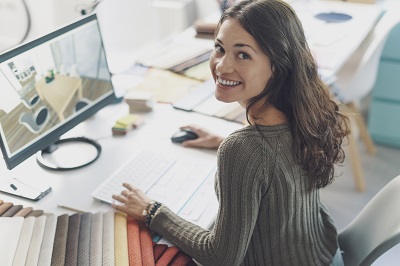 Online Marketing Strategies that Work for Interior Designers.
In the digital age, interior designers need a strong online presence and effective marketing to attract clients and show their talents. Interior design has evolved, and it's not just about your skills but also about connecting with potential clients online.
To attract clients for interior design, these strategies will help you differentiate yourself, establish a brand, and secure more projects. It doesn't matter what your experience level is.
Build a Strong Portfolio:
Think of your portfolio as your design showcase. It's where you proudly display your best work to potential clients. Make sure it includes a variety of design styles and project types. This shows your versatility and expertise, helping clients imagine how your skills can transform their spaces.
Read More: How to Build a Strong Online Presence.
Professional Photography:
Good photos make your portfolio shine even brighter. Invest in high-quality photography for your completed projects. These photos not only make your portfolio look better but also serve as powerful marketing tools. High-resolution photos capture the essence of your designs and leave a lasting impression on potential clients.
Create a Website:
Your website is like your virtual storefront. Make it both visually appealing and informative. Show off your portfolio, describe your services in detail, and make it easy for people to contact you. Don't forget to include client testimonials; they build trust and credibility.
A well-crafted website works around the clock, helping you impress potential clients even when you're not actively promoting your services.
Social Media Presence:
Think of social media as your online design showcase. Platforms like Instagram, Pinterest, and Houzz are ideal for showing off your projects, design ideas, and style. Use them not only to display your skills but also to connect with potential clients.
Engaging with comments and messages helps you build relationships. As you share your design journey, you'll naturally grow an online following, which can be a valuable asset for attracting ideal clients.
Social Media Advertising:
Sometimes, you need an extra push to reach the right audience, and that's where social media advertising comes in. Invest a bit to promote your content and services. Platforms like Facebook and Instagram allow you to target specific groups based on demographics, interests, and even location. This precise targeting ensures that your message reaches the people most likely to be interested in your interior design services, making your advertising efforts more effective.
Engage with Influencers:
Influencers and home decor bloggers can be your online allies. Collaborate with them to showcase your work to their followers. Their endorsement carries weight and introduces your designs to a wider audience. This partnership can be a win-win, helping you tap into their established fan base while boosting your credibility and visibility in the interior design world.
Content Marketing:
Think of content marketing as sharing your interior design wisdom with the world. You can do this through blog posts, videos, or webinars. It's not just about showing off; it's about showcasing your expertise and drawing potential clients to your services.
By offering valuable insights and tips, you demonstrate your skills while helping people with their design questions. Over time, this builds trust and establishes you as a go-to expert in interior design, making it more likely for potential clients to choose you for their projects.
Guest Blogging:
Guest blogging is like expanding your design influence. You write articles for websites related to interior design and home improvement. These websites already have an audience, so you tap into their readership and share your insights with a broader group of potential clients. It's a great way to become an industry authority and showcase your knowledge, which can lead to more inquiries and projects.
Google Ads:
Google Ads is your ticket to being at the top of online search results when potential clients look for interior design services. You invest in paid advertising and bid on keywords related to your services. This means that when someone searches for "interior designer" or similar terms, your ad appears first. It's a way to get your name in front of people actively seeking interior design help, making it more likely for them to reach out to you for their projects.
Search Engine Optimization (SEO):
By optimizing your site, you make it easier for search engines to discover and rank your site higher in search results. This means more people are likely to find your interior design services when they search for related keywords. It's all about boosting your online visibility.
Local Search Optimization:
If you want to attract clients in your area, local search optimization is essential. Make sure your business details are accurate on platforms like Google Maps and local directories. When someone nearby looks for an interior designer, your business should show up, making it simple for local clients to find you.
Read More: How to Optimize Your Google Business Profile. 
Online Directories:
Online directories are like digital phone books. Listing your business on platforms like Houzz, Angie's List, or Thumbtack is like making sure your number is in the phone book when someone needs an interior designer. It expands your online presence and makes you easier to discover.
Online Marketplaces:
Online marketplaces like Upwork, Fiverr, or Thumbtack are where people go to find services. Listing your interior design services there can connect you with clients actively looking for what you offer. It's like setting up shop in a bustling marketplace.
Email Marketing:
Building an email list and sending newsletters keeps you on their radar. Share design tips, updates on your projects, and special offers to keep past and potential clients engaged. It's a way to nurture relationships and remind clients why they should choose you for their next project.
Sell Information to Get More Interior Design Clients.
In the ever-changing world of interior design, getting new clients is an ongoing mission. Sometimes, the best way to do this goes beyond just offering design services. Nowadays, information is like a valuable asset, and smart interior designers are realizing they can use their knowledge to attract a larger audience and land more projects.
It's not just about gaining the trust of potential clients but also about becoming a respected authority in the field. By sharing what you know, you can open up new opportunities to get clients while also enriching the entire interior design industry.
Online Webinars and Workshops:
Hosting webinars and workshops lets you showcase your interior design expertise and attract potential clients who want to learn from you. These sessions give you a platform to share your knowledge, offer insights, and demonstrate your skills, all of which can make a lasting impression and build trust with your audience. Think of them as a way to not only educate but also engage and attract potential clients who are eager to tap into your design wisdom.
Book Publications:
Writing a book or e-book on interior design topics can be a powerful marketing tool. It positions you as an authority in your field and offers potential clients a tangible resource that showcases your knowledge and design philosophy. By promoting it as a valuable resource, you not only attract those seeking expert guidance but also create a lasting impression that sets you apart from competitors. Think of your book as a written testament to your expertise, a beacon that draws clients who resonate with your design philosophy and approach.
Get More Interior Design Clients with Word-of-Mouth Marketing.
In the world of interior design, where beauty and function come together to transform homes, word-of-mouth marketing remains a powerful and timeless way to attract new clients. In an industry where trust, creativity, and personal connections matter greatly, the recommendations and support from happy clients and fellow professionals carry a lot of weight.
Discover the secrets to using word-of-mouth as a powerful tool to gain more interior design clients and take your practice to new heights.
Online Reviews:
Online reviews are like modern-day word-of-mouth referrals. Ask your happy clients to share their positive experiences on platforms like Google My Business, Yelp, and Facebook. These reviews act as testimonials that potential clients often trust when making their decision.
Read More: How to Get More Google Reviews.
Online Reviews Management:
Managing online reviews is crucial for your reputation. Keep a close watch on them and respond promptly, especially to any negative feedback. Handling concerns professionally and resolving issues can often turn a negative review into a positive one. Managing your online reviews ensures that your reputation remains positive, which can be a strong factor in attracting new clients.
Testimonials and Case Studies:
Testimonials and case studies are your storytelling tools. Create compelling case studies that walk through the transformation of your projects, complete with before-and-after pictures and client testimonials. These stories help potential clients understand your process and see the real impact of your work.
Video Testimonials:
Video testimonials are the closest thing to a face-to-face recommendation. Encourage your satisfied clients to share their experiences on video, which you can then showcase on your website and social media. Seeing and hearing a happy client speak about your work adds authenticity and builds trust.
Referral Program:
Word-of-mouth referrals are like gold. Implementing a referral program is like adding a cherry on top. Reward clients, associates, and friends and family who refer new clients to you.
It's a way to acknowledge and thank those who bring business your way. When your satisfied clients become your advocates, it's a win-win for everyone involved.
Loyalty Programs:
Loyalty programs build strong client relationships. Create one that rewards repeat clients with discounts or exclusive perks. When clients feel appreciated and enjoy special benefits, they're more likely to not only stick with your services but also refer new business your way. It's like saying "thank you" and showing your clients that you value their continued trust in your interior design expertise.
Promote Your Interior Design Services at Events.
In the ever-changing world of interior design, captivating and inspiring potential clients is just as crucial as your design skills. One fantastic way to do this is by stepping out of your studio and into events. Whether it's home expos, trade shows, or local gatherings, these events give you a lively stage to promote your interior design services.
It's not just about showing off your creativity but also about forming meaningful connections with people who need your design expertise. By seizing these event opportunities, you can take your interior design business to new heights and leave a lasting impression on your target audience.
Networking:
Attend industry events, join professional organizations, and connect with fellow professionals in the interior design world. Your network can open doors to collaborations, referrals, and valuable insights. There's nothing like having a supportive design community that can help your business thrive.
Attend Trade Shows:
Trade shows are your stage to shine. Participate in interior design exhibitions to showcase your work and make meaningful connections with potential clients. It's like putting your portfolio in front of a captivated audience actively seeking design inspiration. These events can be a launchpad for new projects and partnerships.
Community Involvement:
Being part of your community is a powerful way to boost your reputation. Get involved in local events and charitable projects. This not only gives back to your community but also increases your visibility.
When people see your commitment to making their community better, they're more likely to trust you with their design needs.
Community Engagement:
Participate in local events, support charities, or sponsor local causes. This involvement boosts your visibility and establishes you as a reliable design expert right in your neighborhood. It's all about becoming the go-to designer that your local community turns to for all their interior design needs.
Trade Associations:
Join interior design and related trade associations, and actively participate in their events and activities. This gives you the chance to connect with fellow designers, learn from peers, and even meet potential clients. It's like having a supportive community that not only helps you grow but also brings new opportunities your way.
Home Shows and Expos:
Exhibit your work at these events in your area to catch the eye of homeowners hungry for design inspiration. It's a chance to turn curious onlookers into potential clients. These shows are vibrant marketplaces where you can showcase your skills and build connections that can lead to exciting design projects.
Participate in Design Competitions:
Design competitions are your stage to shine. Enter these contests to gain recognition and show off your design prowess. It's like receiving a gold star that validates your talent.
Winning or even just participating can boost your credibility and attract clients who are drawn to award-winning designers.
Offer Free Workshops or Consultations:
Hosting workshops or offering free consultations can attract potential clients and give you a chance to showcase your design skills. It's like a sneak peek into your expertise and style, which can inspire trust and curiosity in potential clients.
Collaborate with Other Professionals:
Partner with real estate agents, architects, contractors, and home stagers to receive referrals and broaden your client base. These collaborations create a network of opportunities, where you can tap into projects you might not have access to otherwise. It's like having a team of allies who help you grow your interior design business.
Realtor Relationships:
Building strong relationships with real estate agents is like having a secret door to a steady stream of clients. Realtors can refer clients who need help staging homes for sale, a valuable niche in the interior design world. By becoming their go-to interior designer, you secure a reliable source of potential projects, especially in the fast-paced real estate market.
Collaborate with Home Builders:
Home builders can be your gateway to exciting projects. Partner with them to provide design services for newly constructed homes. This collaboration allows you to help buyers personalize their spaces from the very beginning. It's like stepping into the design process at its inception, and it can lead to long-term relationships with homeowners who seek your expertise to make their new houses feel like home.
Differentiate Yourself From Other Interior Design Firms.
In the exciting world of interior design, where creativity knows no bounds and innovation thrives, standing out is more than just a wish – it's a must. As the demand for talented interior designers keeps growing, so does the competition. To thrive in this dynamic field, it's vital to set yourself apart in a way that grabs the attention of potential clients and leaves a memorable impression.
By embracing what makes you special, you'll not only attract more clients but also become a sought-after visionary in the world of interior design.
Holiday and Seasonal Promotions:
Offering special deals or themed design packages during specific times of the year can be a great way to entice clients to kickstart new projects. It's like hanging up a "Welcome" sign that encourages clients to bring their design dreams to life during festive or seasonal moments when they're feeling inspired.
Specialize:
Consider focusing on a particular niche, like sustainable design, commercial spaces, or historic preservation. This helps you become a go-to expert in that specific area.
Specialization can set you apart and make you the first choice for clients with specialized design needs.
Diversify Services:
Consider offering a variety of services such as e-design, home staging, or color consulting to meet different client needs. It's like being a one-stop-shop for all things interior design. By diversifying, you can attract a broader range of clients, from those who need quick virtual design advice to those preparing to sell their homes and require staging expertise.
Offer Financing Options:
Partner with financial institutions to offer clients the option to finance larger projects. This makes your interior design services accessible to clients who might not have considered them due to budget constraints.
Offering financing can turn potential clients into happy clients who can embark on more ambitious design projects.
Impress Interior Design Prospects with Your Sales Process.
In the competitive world of interior design, where style, function, and personal vision come together, the journey from a potential client's first contact to a delighted client's final reveal is like a carefully choreographed dance. An effective sales process isn't just about closing deals; it's about building trust, understanding your client's needs, and working together to make their dreams come true.
By mastering the art of engaging, educating, and inspiring your potential clients, you can take your interior design business to the next level and turn prospects into loyal clients who have confidence in your creative vision and expertise.
Offer Virtual Design Services:
Alongside in-person services, offer virtual design consultations to connect with clients beyond your local area. It's like expanding your design horizons.
Virtual services allow you to work with clients from different regions, bringing your expertise to anyone, anywhere. It's like removing geographical boundaries and creating more opportunities for your interior design business.
Follow Up:
Always reach out to potential clients who've shown interest in your services, even if they didn't immediately start a project. It's a way to nurture those connections.
Sometimes, timing is everything, and a simple follow-up can turn a potential lead into a committed client.
Customer Relationship Management (CRM):
CRM software is like your personal assistant for managing client relationships. Use it to track leads, manage client information, and stay organized. But don't stop there—maximize its capabilities. It's there to serve as a supercharged tool that helps you keep all your client details in one place, ensuring you never miss an opportunity and can provide top-notch service to each client.
Remember that consistency in your marketing efforts and a commitment to delivering exceptional design services are key to building a successful interior design business and attracting a steady stream of clients. Tailor your marketing strategies to your target audience and adapt them as needed to stay competitive in the ever-evolving field of interior design.
Get More Tips and Secrets Sent to Your Inbox!
Chris Morgenroth is your guide to mastering the art of digital marketing. Based in the charming city of Richmond, Virginia, Chris brings over 15 years of hands-on expertise in propelling small businesses to new heights by attracting and retaining clients. Currently a pivotal force at The Styles Agency, Chris is passionate about weaving creativity and strategy to unlock the true potential of online business promotion. Join Chris on a journey of discovery as he shares invaluable insights and proven techniques to navigate the dynamic world of digital marketing. Connect with Chris on Linkedin.
Explore Our Recent Articles:
Stay updated with the latest digital marketing trends and get valuable tips to boost your interior design business's online presence.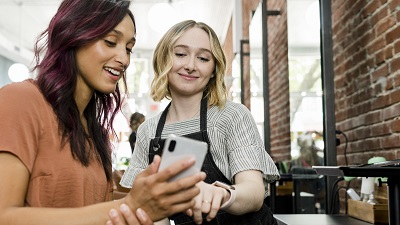 How to Get More Google Reviews.Getting more Google reviews for your business is essential for building credibility and attracting new customers. When potential customers see positive reviews, they're more likely to trust your business and choose your products or...