How to Get More Tattoo Clients.

33 Strategies to Help You Get More Tattoo Clients.
This article explains exactly what you must do to get more clients as a tattoo artist.
Building a strong client base takes time, creativity, and consistent effort. It's important to adapt your marketing strategies based on your target audience and the ever-evolving trends in the tattoo industry. Mix and match these strategies to find what works best for your unique tattoo style, target audience, and location.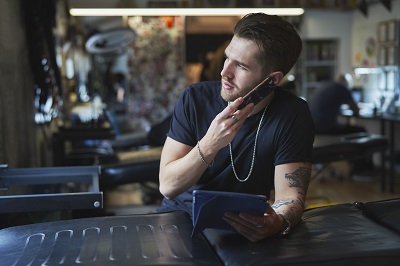 Turn Your Tattoo Studio into a Brand.
Consistent Branding:
Create a strong and memorable image for your tattoo business. This means having a special logo, a set of colors that go together, and a consistent look that represents you. This helps people remember your brand and attracts the type of clients you want to work with.
Create an Impressive Online Portfolio:
Show off your tattoo work online. Build a professional website where people interested in tattoos can see the tattoos you've done, learn about your experience, and easily find how to reach you. Make sure your portfolio includes a variety of great tattoos you've done. This will help you get noticed by potential clients and show them how good you are at what you do.
Sell Unique Designs:
Make your tattoo designs stand out. Come up with creative and special tattoo ideas that make you different from other tattoo artists. Think about making designs just for each client, based on what they like. This way, you'll show that you're unique and attract clients who want something special.
Offer Online Booking:
Make it simple for clients to book appointments. Improve your website's contact form by adding a tool that lets clients book appointments directly online. This way, they can easily choose a time that works for them without having to call or email you.
Give Free Consultations:
Give clients a chance to talk. Offer free meetings where you can talk with them about their tattoo ideas. This helps you understand what they want and lets you build a good relationship. It shows you care about their needs and helps them feel more comfortable working with you.
Show Professionalism and Hygiene:
Act professionally and keep things clean. Make sure you follow high standards for how you work and how clean your workspace is. This helps you build a good name for yourself, and clients will talk positively about you to others. Word will spread that you're a reliable and safe choice for tattoos.
Give Tattoo Aftercare Resources:
Help clients take care of their tattoos. Give them clear instructions on how to care for their new tattoos so they heal well. This shows you know your stuff and that you care about tattoos looking good for a long time. It makes clients trust you more and feel confident in your skills.
Adapt to Trends:
Keep up with what's cool. Pay attention to the latest styles and designs that people like. This way, you can offer tattoos that are modern and exciting, which will catch the attention of clients who want something trendy. It shows you're up-to-date and can give them what they're looking for.
Start Marketing Your Tattoo Shop Online.
Maximize Social Media Presence:
Post on social media. Put up pictures and videos of your tattoos on platforms like your Instagram page, Facebook, and TikTok. Also, show what goes on behind the scenes. It's a great way to connect with your audience and show off your skills.
Engage in Hashtag Challenges:
Make fun challenges on social media. Invent challenges related to tattoos and get people to join in by using specific hashtags. This encourages people to post their own tattoo-related stuff, and it gets them excited and involved. It's a cool way to get people to talk about tattoos and your work.
Collaborate with Influencers:
Team up with social media stars. Work with people who have a lot of followers and who match your style. They can show off your tattoos to their fans, which gets your name out there to a wider audience. It's a smart way to connect with new clients and boost your reputation.
Send Email Newsletters:
Send cool emails to interested clients. Get their email addresses and send them newsletters regularly. Show them your newest tattoos, tell them about events you have coming up, and share any deals or offers you have. It keeps them in the loop and interested in what you're doing.
Create Video Content:
Make videos about tattoos. Record videos of you working on tattoos, giving advice, or talking about tattoo stuff. Post them on YouTube or TikTok. Not many tattoo artists do this, so it's a great way to stand out and get noticed by more people who are into tattoos.
Team Up with Others to Grow Your Tattoo Business.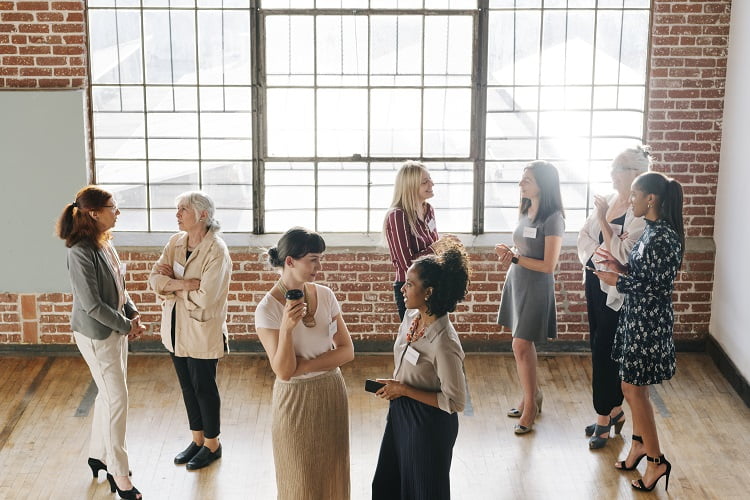 Be Open to Collaborations:
Team up with others. Work with artists, photographers, or people who have a lot of followers. This helps more people see your work and learn about you through their fans. It's a way to get your name out there to new audiences and grow your client base.
Engage with Local Businesses:
Work with nearby shops. Connect with local clothing stores, music spots, or cafes. You can show your tattoos there or do special offers together. This way, you get more visibility in your community and might catch the attention of people who are into tattoos.
Set Up Guest Spots:
Visit other tattoo shops. Set up temporary spots in tattoo studios in different places, even in other states. This lets you meet new clients and show them your skills. It's a way to grow your customer base beyond your local area and get more people interested in your work.
Network with Other Artists:
Talk to other tattoo artists. Build relationships with people who do tattoos like you. You can share advice, send clients to each other, and learn from each other's experiences. This helps you grow your network and get more people interested in your work through word-of-mouth recommendations.
Build Relationships and Utilize Your Existing Client Base.
Create Loyalty Programs:
Give back to your regular clients. Offer discounts, special deals, or even free touch-up sessions to people who keep coming back to you. This makes them feel valued and more likely to stick with you.
Offer Referral Incentives:
Encourage your current clients to bring in new ones. If your clients recommend you to their friends, reward them with discounts, free stuff, or other perks. This way, your clients become like your advertising team, and it's a great way to attract more people to your tattoo services.
Collect Client Testimonials and Reviews:
Ask happy clients to share their thoughts. Request that satisfied clients write good reviews or testimonials about your work. They can post these on your website, social media, or places like Google. Positive feedback from real clients helps build trust and makes new clients more likely to choose you for their tattoos.
Get Creative and Go Crazy with Sales.
Tattoo Flash Sales:
Give people quick deals. Offer short-term sales on specific tattoo designs. This creates excitement because it's for a limited time. Clients who are looking for a good deal will be attracted to these offers, and it can bring in new customers who might not have considered getting a tattoo before.
Tattoo Giveaways:
Run contests on social media where people can win a free tattoo from you. Be careful not to do this too often, or you may lose credibility. But when done right, it can create a lot of excitement and attract new followers and potential clients who are interested in getting tattoos from you.
Tattoo Gift Cards:
Allow clients to buy gift cards that they can use for tattoos or give to others. This widens your potential client base because it lets people who might not have considered tattoos before trying them out. It's a way to introduce new people to your work and grow your business.
Offer Temporary Tattoos:
Make temporary versions of your tattoo designs that clients can try out before getting a permanent one. This helps them see how your style looks on their skin without making a long-lasting commitment. It's a way to build trust and make clients more comfortable with your work.
Put Yourself Out There like a Walking Billboard.
Community Involvement:
Get involved in your community. Take part in local events, art exhibitions, or charity projects. This shows that you care about your community, and it also gives you a chance to show off your work to new people. It's a way to connect with your neighbors and let them know about your tattoo skills.
Engage with Online Communities:
Participate in discussions where people talk about tattoos. Share useful advice and show that you're an expert in your field. This sets you apart as a tattoo artist and makes people more likely to consider you for their tattoos because they see you know what you're talking about.
Attend Tattoo Conventions:
Attend events where tattoo artists and enthusiasts gather. This lets you meet tattoo media publishers, show off your talents, and interact with potential clients in person. It's a way to make personal connections and get noticed in the tattoo community.
Host Tattoo Events:
Host days where you do quick and simple tattoos (flash days), set up themed temporary shops, or do tattoos for a good cause (charity drives). This grabs attention from clients who want something different and unique. It's a way to stand out and create buzz around your tattoo services.
Offer Workshops and Classes:
Organize events where you share your knowledge about tattooing, design, or how to take care of tattoos. This shows you're an expert and lets you connect with people who are interested in tattoos. It's a way to build trust and attract clients who value your expertise.
Advertise Your Tattoo Services to Locals.

Local Advertising:
Put up ads in local newspapers, magazines, or on community boards where people often see them. This helps you get noticed by people in your area who might be looking for a tattoo artist. It's a way to connect with clients who are nearby and interested in your work.
Online Advertising:
Use tools like Facebook, Instagram, or Google Ads to show your ads to people who might want tattoos in your area. This way, your ads reach the right audience and you're more likely to attract clients who are looking for a tattoo artist nearby.
Advertise Your Tattoo Services to Locals.
SEO for Local Searches:
Use local keywords on your website and social media, like your city's name, so that when people search for tattoos in your area, they find you easily. This way, you can attract clients who are specifically looking for a tattoo artist nearby. 
Utilize Google Business Listing:
Set up your Google Business Profile with correct details, pictures, and reviews from clients. This helps you show up better in local searches when people are looking for tattoo artists. It's a way to stand out and get noticed by potential clients in your area.
Blend these tactics to match your tattoo style, what clients like, and where you work. This will help you succeed in the tough ink world. As you use these ideas, you'll not only get new clients but also build strong relationships based on trust, creativity, and your skills.
Your path to growing your tattoo business is starting, and with this advice, you're ready to go.
Get More Tips and Secrets Sent to Your Inbox!
Chris Morgenroth is your guide to mastering the art of digital marketing. Based in the charming city of Richmond, Virginia, Chris brings over 15 years of hands-on expertise in propelling small businesses to new heights by attracting and retaining clients. Currently a pivotal force at The Styles Agency, Chris is passionate about weaving creativity and strategy to unlock the true potential of online business promotion. Join Chris on a journey of discovery as he shares invaluable insights and proven techniques to navigate the dynamic world of digital marketing. Connect with Chris on Linkedin.
Explore Our Recent Articles:
Stay updated with the latest digital marketing trends and get valuable tips to boost your Tattoo Studio's online presence.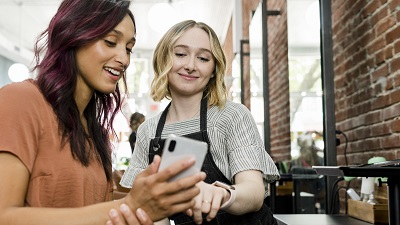 How to Get More Google Reviews.Getting more Google reviews for your business is essential for building credibility and attracting new customers. When potential customers see positive reviews, they're more likely to trust your business and choose your products or...