Website Redesign for Attune Massage Therapy
Attune Massage Therapy offers medical massages, traditional massages, and couples massage workshops in the Richmond area. They found us when they were looking for a web designer/developer who could add booking and payment capabilities to their website.
Their Previous Desktop Version: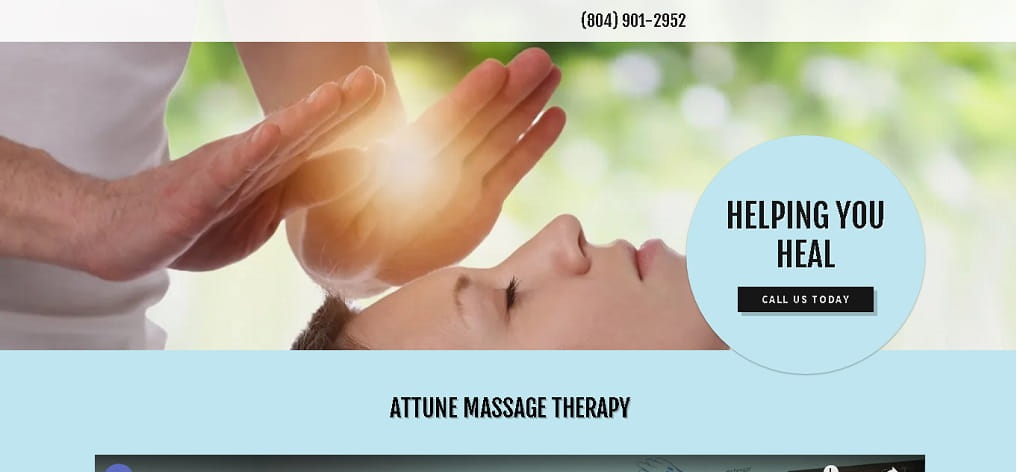 Their New Desktop Version: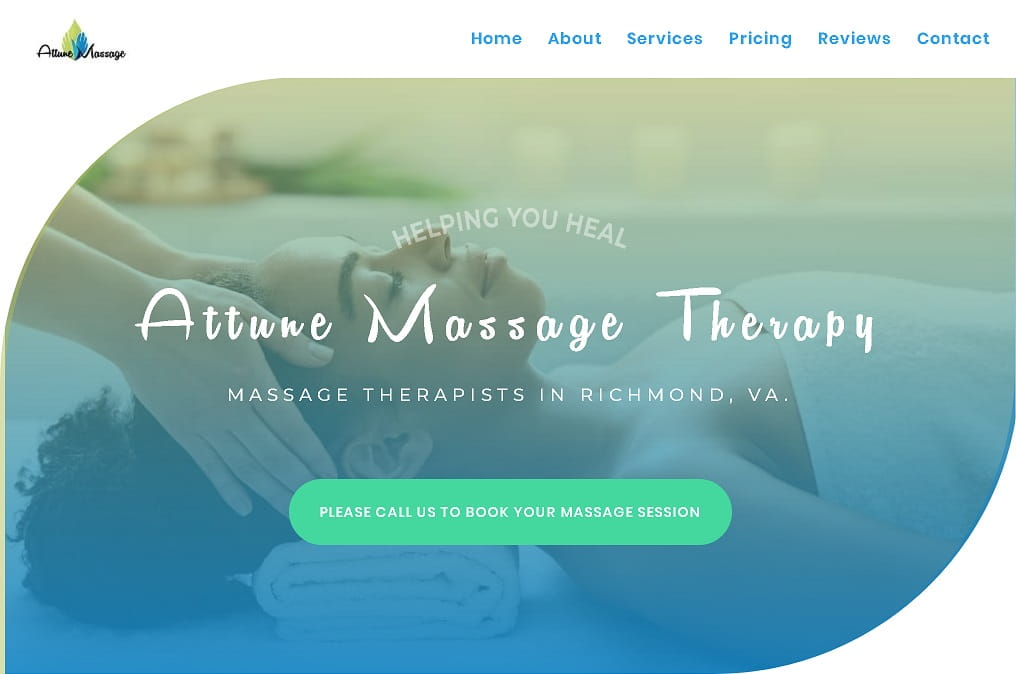 Their Previous Mobile Version: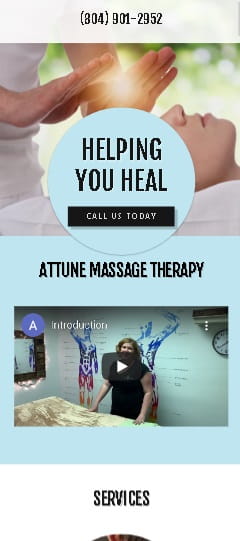 Their New Mobile Version: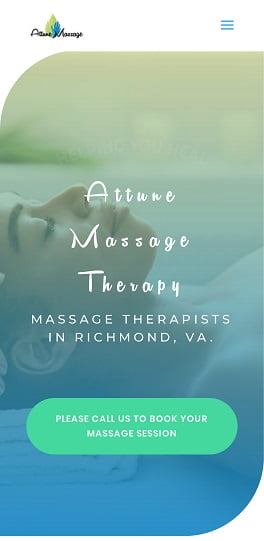 See The Website in Action!
The First Impression:
Jana, the owner of Attune Massage Therapy, was never going to be 100% confident in her company's website if it was redesigned using GoDaddy's Website Builder.
Her previous website design was a little bit stale, in our opinion. Everything looked okay, despite a few design and site structure issues, and Attune certainly did everything they could do using GoDaddy's Website Builder, but when we visited the website, we didn't feel like it was reaching its full potential. We wanted her website to be relaxing, peaceful, and a little bit creative (since they offer "a different type of massage experience").
And, like many websites we offer to redesign, Attune Massage Therapy also needed SEO, speed, and security tweaks.
The Improvements We Made:
Jana wanted a custom designed website but did not have any luck finding a web designer that she connected with. To be completely honest, she found a few that she really liked… but for many reasons, working with us felt like the right decision to her. Without knowing what to expect, Jana gave us the green light, and we hit the ground running.
Seven days after starting the website redesign from scratch, she approved the first draft. We were so energized by how excited she was that we almost skipped the testing phase and published the site right then and there! Just kidding, we know better than to do that. But still, she could not wait to send people to her new website!
What Did Jana Say About Working With Us?
"I began my on-going working relationship with Savannah and Chris in late 2019. I had them build and optimize my website and my business has grown by 10% (even in COVID times!) Savannah is incredible to work with and she has a true passion for her work. She is always up for helping me curate new ideas to stay in front of my audience. The Styles Agency has helped me with so many different projects and I am truly grateful that they do the high quality hard work for me and make it affordable at the same time. Give them a try and thank me later!!!"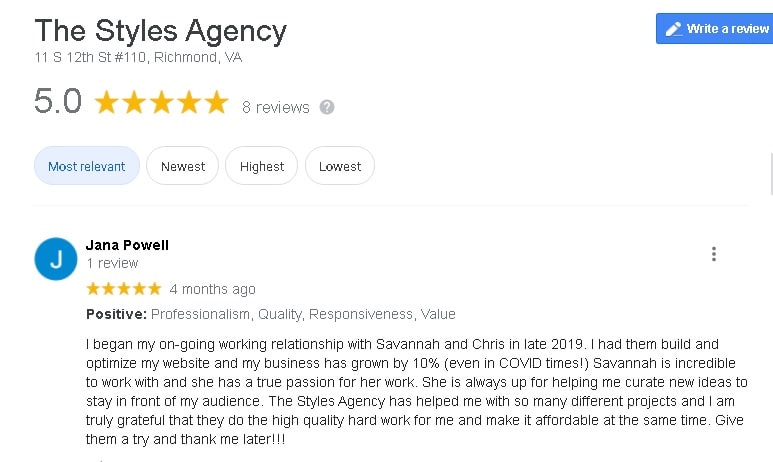 See Other Websites We've Recently Designed.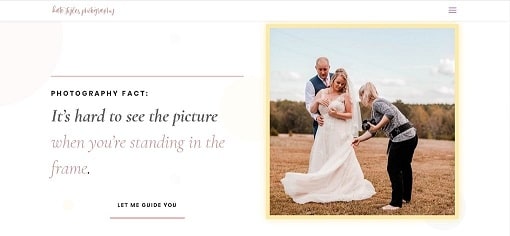 Kate Styles Photography
Learn more about Kate Styles Photography's website, see before and afters, and watch a video of the website!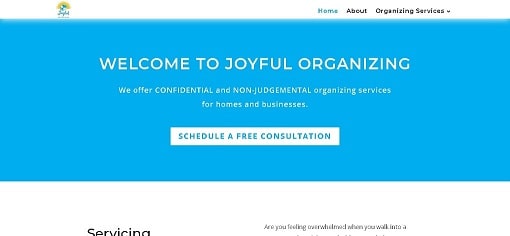 Joyful Organizing
Learn more about Joyful Organizing's website, see the desktop, tablet, and mobile versions, and watch a video!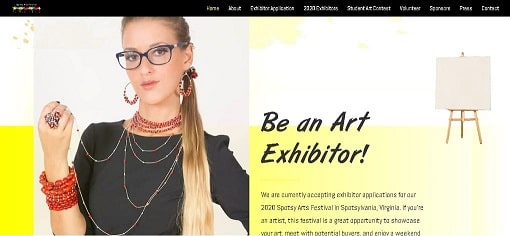 Spotsy Arts Festival
Learn more about Spotsy Arts Festival's website, see before and afters, and watch a video of the website!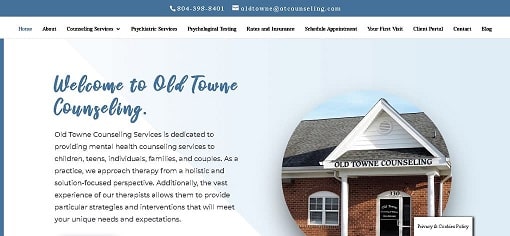 Old Towne Counseling
Learn more about Old Towne Counseling's website, see before and afters, and watch a video of the website!
Does Your Website Need a Refresh?
We offer web design services to small businesses throughout the United States. Learn more about our web design packages, pricing, and more!