Website Redesign Case Study: Attune Massage Therapy
Attune Massage Therapy, a premier massage service provider in the Richmond area, approached us seeking a web redesign that would not only enhance their online presence but also streamline their booking and payment processes. The existing website had potential but lacked the serene and creative ambiance that reflected their unique massage experiences. 
Their Previous Desktop Version: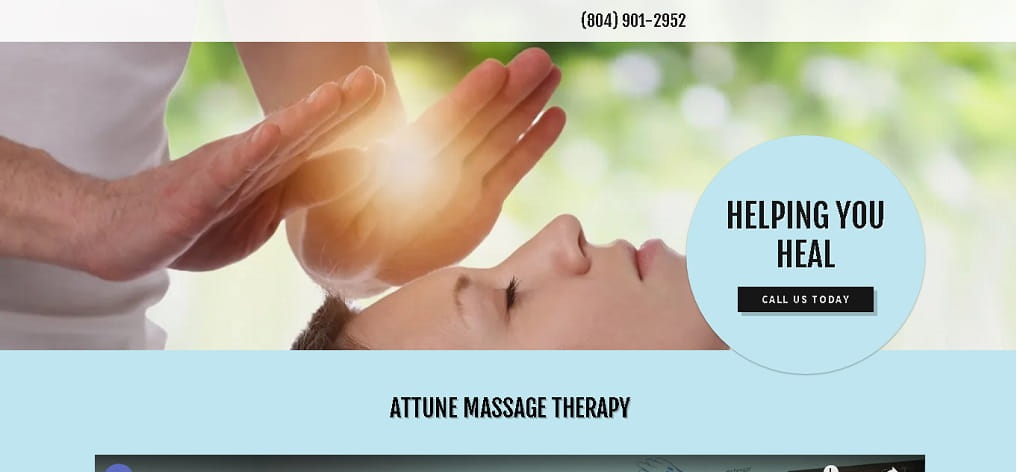 Their New Desktop Version: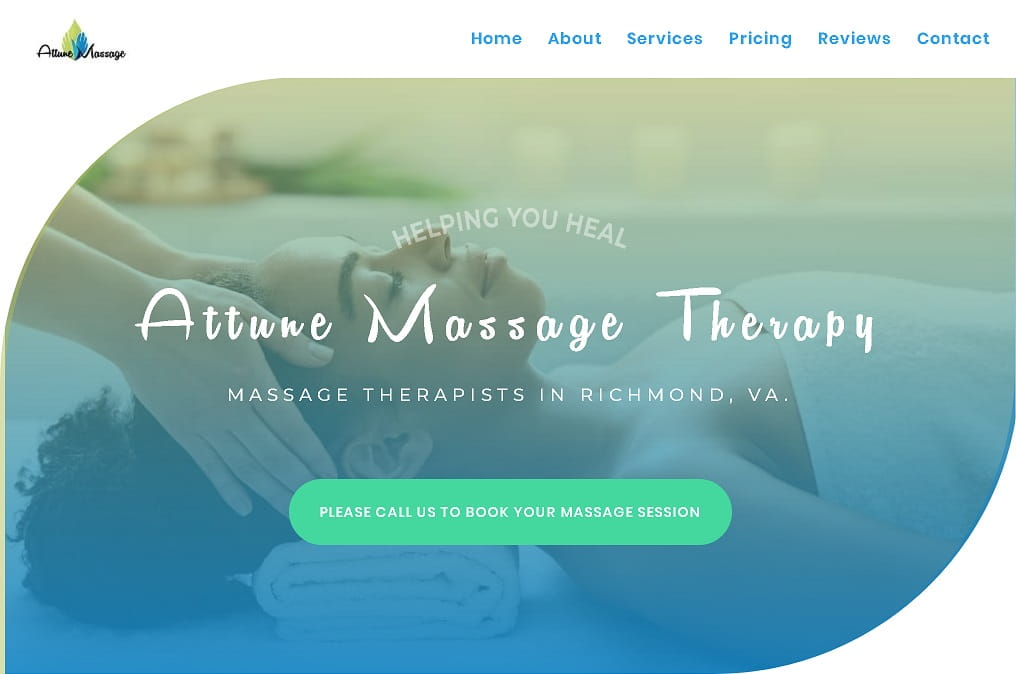 Their Previous Mobile Version: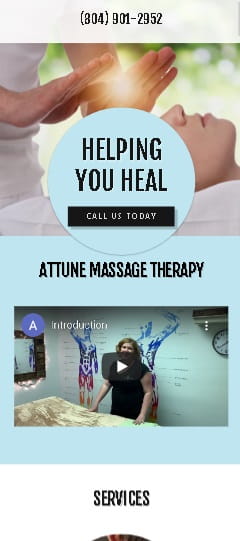 Their New Mobile Version: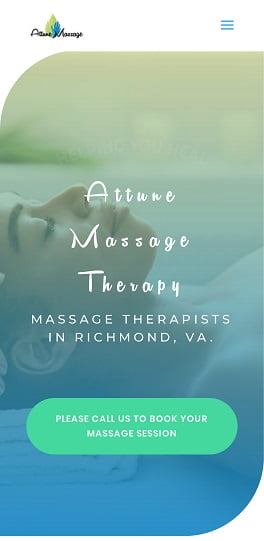 See The Website in Action!
Visual Transformation:
We undertook a complete redesign of Attune Massage Therapy's website to align with their vision. The new desktop version showcases a harmonious blend of tranquil visuals and intuitive navigation. The homepage exudes relaxation, inviting visitors to explore the services offered. On mobile devices, the design is equally enchanting, ensuring a seamless experience for users on all platforms.
Challenges and Solutions:
Addressing the shortcomings of the previous website, we focused on multiple aspects for improvement:
Design Refresh: We reimagined the design to evoke a sense of calmness and creativity, mirroring Attune's unique massage experiences.

Booking and Payment Integration: We seamlessly integrated booking and secure payment capabilities, enhancing user convenience and boosting business efficiency.

SEO and Performance Enhancements: Our team optimized the website for search engines, improving visibility, while also enhancing speed and security for a smooth user experience.
Client Collaboration:
Collaborating closely with Jana, the owner of Attune Massage Therapy, was essential to our success. Jana had struggled to find a web designer who resonated with her vision. Upon choosing us, she found a dedicated partner who brought her vision to life.
Speed and Excellence:
Within just seven days, we transformed Jana's vision into reality. The first draft resonated so well with her that she was eager to launch immediately. While her enthusiasm was infectious, we remained committed to thorough testing before the official launch, ensuring a flawless experience for all users.
Client Testimonial:
"I began my on-going working relationship with Savannah and Chris in late 2019. I had them build and optimize my website and my business has grown by 10% (even in COVID times!) Savannah is incredible to work with and she has a true passion for her work. She is always up for helping me curate new ideas to stay in front of my audience. The Styles Agency has helped me with so many different projects and I am truly grateful that they do the high quality hard work for me and make it affordable at the same time. Give them a try and thank me later!!!"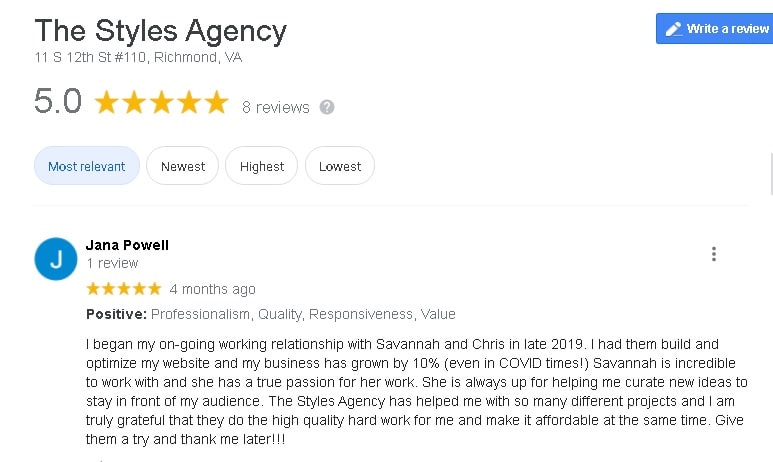 Beyond Attune Massage Therapy, our work spans a diverse array of clients: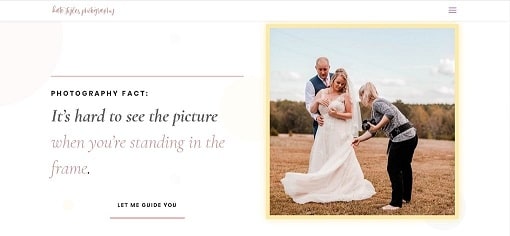 Kate Styles Photography
Witness the transformation of Kate Styles Photography's website, from its previous version to the stunning design we crafted.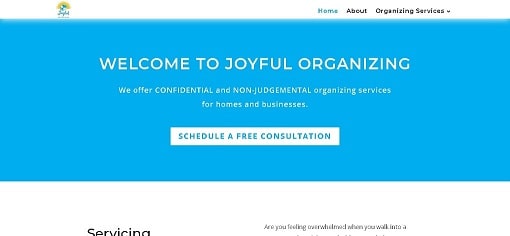 Joyful Organizing
Explore Joyful Organizing's website evolution across desktop, tablet, and mobile devices, capturing the essence of their services.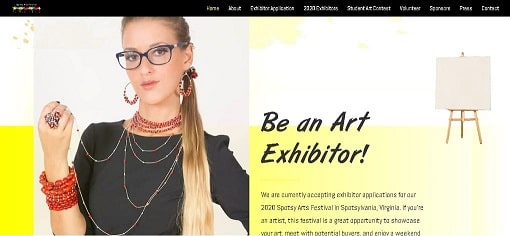 Spotsy Arts Festival
Discover the revitalized Spotsy Arts Festival website, reflecting our commitment to delivering impactful redesigns.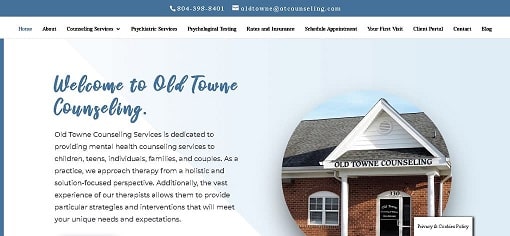 Old Towne Counseling
Witness the metamorphosis of Old Towne Counseling's online presence, showcasing our ability to rejuvenate digital identities. 
Is your website due for a makeover? Our web design services cater to small businesses nationwide. Explore our packages, pricing, and more to elevate your online presence.